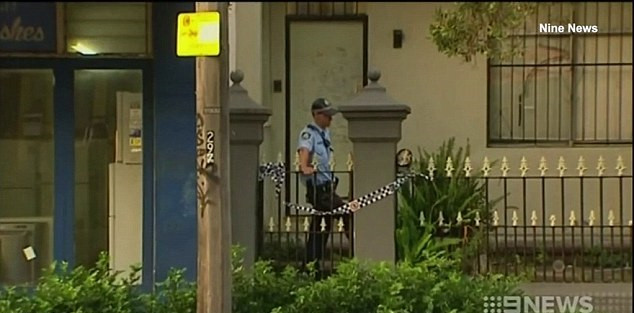 A British backpacker is recovering from stab wounds after fighting off a housemate with a knife when he allegedly tried to rape her. The 23-year-old woman resisted an initial attack before the man returned with a knife.
Flying into a rage after she resisted his sexual advances, he stabbed her several times in the upper body. The woman managed to get out of the room and found a knife, which she allegedly used to stab her attacker in the chest before escaping. Eyewitnesses reported seeing her running out of the house in Sydney 'covered in blood with her throat slit'.
New South Wales State Police Detective Inspector Despa Fitzgerald said the woman was lucky to be alive. "She did a tremendous act at the time. Obviously her survival instincts kicked in and she was able to remove herself from the situation. Luck is the key word and it's just lucky it didn't hit a major artery in those alleged attacks and for him as well."
Jerry Betrou, who was working in a nearby shop in the inner-city suburb of Redfern, witnessed the scene. He said: "Heard loud screams, psychotic screams, walked out, seen a girl pushed up against the window, blood coming out of her right hand side, 'Help me, help me', and the coppers (police) came and that was it."
There were bloodstains on a door and blinds at the shared house, where there were 20 people at the time of the attack. The woman was taken to hospital where she had surgery on a punctured lung, local media reported. Doctors told Nine News the knife narrowly missed a main artery and that she is 'lucky to be alive'.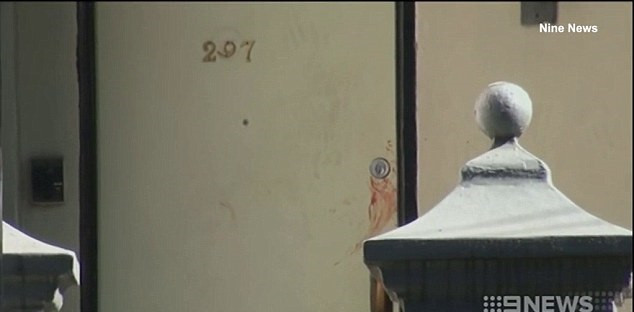 One of her friends called police, who reportedly arrested a 27-year-old Mexican man after a short chase on foot. The man named as Francisco Quibrera Vilaescusa remains under police guard at another hospital after suffering serious chest injuries.
A police spokeswoman said the woman and her alleged attacker were "possibly acquaintances" but did not know each other well. Det Insp Fitzgerald said the horrific incident served as a reminder for travellers. "We appeal for any female or male to keep themselves safe, especially when they're travelling and sharing accommodation with people they don't know that well," she said. "It's just lucky it (the knife) didn't hit a major artery in those alleged attacks, and for him as well."
Sky News reports a Foreign Office spokesman as saying: "We are offering assistance to a British national who remains in hospital in Sydney, and will stay in contact with local authorities."