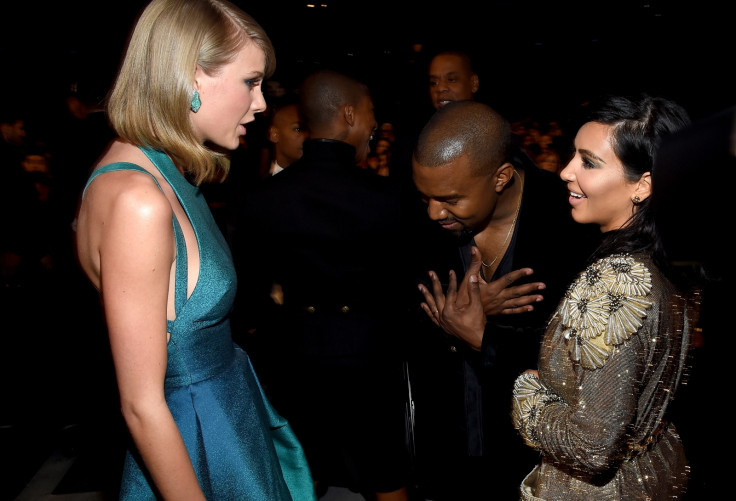 Ever since Taylor Swift was spotted kissing British actor Tom Hiddleston on a beach in Rhode Island, the internet has been on overdrive. While fans speculated over the rumoured romance between the songstress and actor, a GQ profile of Kim Kardashian that surfaced online, featuring the reality star dressed in nothing but a leather jacket, went unnoticed.
According to reports, Swift's PDA photos stole Kardashian's thunder. "Kim is thoroughly annoyed that all this Taylor and Tom news completely overshadowed her big day! She is beyond frustrated that Taylor stole the spotlight," a source told Hollywood Life.
The 35-year-old reality star is probably raking her head over the timing of the two incidents. "Of all the days for Taylor to come out with the news of having a new boyfriend, why did it have to be on the same day as Kim's huge GQ cover release? This is what's been going through Kim's mind," the report further stated.
Soon after the controversy unfolded, the Bad Blood singer's ex-boyfriend DJ Calvin Harris was spotted wearing a pair of Yeezys, a label by Kanye West and rumour has it that the two are working on music together.
"[Kim] has no problem with Calvin and Kanye collaborating on a song together," the insider told the gossip website.
Meanwhile, people on Twitter have come up with their own theories to explain the situation. One user explained the whole Kardashian-Swift feud with drama. "A group of people told T.Swift to date T.Hiddleston to distract the masses from the real issues of society," he wrote.
"A staged Nicholas Sparks inspired photoshoot by the sea. Such secrecy, such romance, such natural looking intimacy," another user shared on the micro-blogging site. Some self-appointed social media pundits even went on to judge Harris' involvement in the whole situation saying, "Calvin Harris' next manoeuvre in the great petty war of 2016: Wearing Yeezys."