Taylor Swift and Tom Hiddleston's whirlwind romance may have hit a road block. The couple have reportedly had their first major row, and just three months into the relationship their love story has apparently soured.
The unlikely couple went public with their romance in May 2016 after they were caught on camera kissing on a beach near the singer's Rhode Island home.
Taylor and Tom first became acquainted at the Met Gala, where a video of them in a dance-off went viral. The pair has been inseparable ever since, embarking on a "love tour" during which they met each other's families.
However, their respective professional commitments resulted in an enforced separation that has hampered the blossoming relationship, according to a report by Mail Online. Taylor, 26, joined Tom, 35 in Australia where he was filming Thor: Ragnarok, before the pop star returned to New York.
According to UsWeekly a source revealed: "They weren't spending as much time together lately. It was hard making their schedules work".
Despite the publicity they both received, the relationship has seemingly had an adverse effect on The Night Manager's star's career. The couple's affectionate displays have been described as "embarrassing" after Tom was photographed wearing an 'I heart T.S.' t-shirt during their Rhode Island getaway.
The actor was the favourite to take on the coveted role of James Bond however, after the couple's PDA's it was announced he was no longer in the running to step into Daniel Craig's shoes.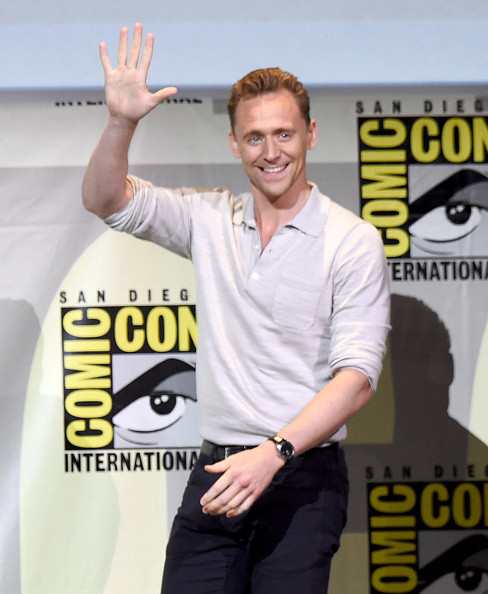 The British star also lost out on a lucrative ad campaign. He was hotly tipped to take over from his girlfriend's ex Calvin Harris as the face of Italian fashion brand Armani, but the Taylor connection lead to a re-think of the fashion brand's marketing plan.
"Tom was on the shortlist as they examined who could take over from Calvin. Obviously with Tom now being Taylor's other half and the Calvin past deal, it would generate huge media coverage and headlines," a US fashion source said, according to Mirror Online.
"Armani would hate to be seen as getting PR for their brand by riding on Taylor Swift's coat tails, so Tom will not get the job. But Armani see themselves as classier than that and think that a rising sports star may suit their current needs better."
Friends of the Thor actor have reportedly been trying "to talk him out of love" and have warned him that his career will suffer if he continues to pursue a relationship with the singer.
According to the Star, Tom is putting the brakes on the relationship but Taylor, who is renowned for leaping head first into relationships, is doing all she can to keep her man. "She insists on micromanaging everything and moving full speed ahead," the source claimed. "She's running the show."
"There's no denying Tom's image has been tarnished since he started dating Taylor," the source added. "Tom certainly never planned for this romance to have a negative impact on his career, but he can't help but think that it's backfired."
But friends of the couple deny they are headed for a split, adding that they are "very much together." It was recently announced that Taylor and Tom are to make their first official public appearance together at the forthcoming TV Emmy's.