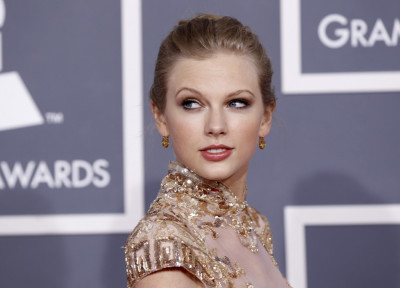 US country singer star Taylor Swift has beaten Adele and Lady Gaga to be named the highest earning pop star of 2011.
The 22-year old earned more than $35.7m (£22.7) in 2011 from a music sales, touring and royalties, according to trade publication Billboard.
Irish rockers U2 came in second place with £20m thanks to their massive 360 tour, which was seen by more than seven million people.
Another American country music star, Kenny Chesney, came in third with £19m - again mainly from touring - and last year's highest earner Lady Gaga coming in fourth.
Lil Wayne, Sade, Bon Jovi, Celine Dion, Jason Aldean and Adele make up the rest of the list, with the British Someone Like You singer earning £8.3m.
Here's the full list of the top earners in pop along with their total earnings: