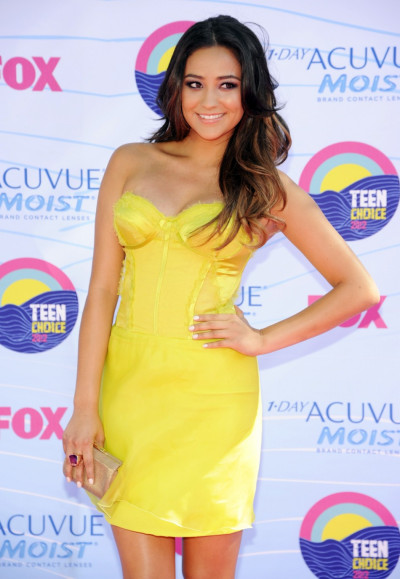 Singers Taylor Swift and Justin Bieber, and the Twilight film franchise, were among the big winners at the 14th annual Teen Choice Awards, held in Los Angeles on 22 July. Swift won five awards, including Choice Music Female Artist and Female Country Artists, as well as Voice Actress for her work in animated comedy The Lorax. Canadian Bieber, meanwhile, won four awards, including Choice Music Male Artist and Choice Single by Male Artist for the song Boyfriend.
The Twilight saga of films won Ultimate Choice Award for 2012 and the award was presented to the series' three principal actors - Robert Pattinson, Kristen Stewart and Taylor Lautner.
"This award is an extreme honour. It's a true testament to all the support you've given us over the years. It's amazing you're still around and just as loyal and just as strong," Lautner told fans in the crowd. The stylish young actor brought waves of adulation out of his female admirers, dressed in a brown leather jacket, white T-shirt and jeans. Fellow award winner Bieber wore a jazzy black T-shirt with silver-coloured pants. Swift wore a plain white frock, with minimal make-up.
Meanwhile, Selena Gomez, singer, star of the Disney Channel and Bieber's girlfriend, stepped out in a short pink dress with white heels, while Canadian actress Shay Mitchell donned a striking yellow outfit with a cream clutch and purple ring. Mitchell was not the only one to stand out with a daring ensemble - the outlandish outfits worn by Stewart, singer Gwen Stefani and host Cat Deeley each attracted attention and criticism, in equal measure, throughout the evening.
Click Start to begin the slideshow and see some of the best and worst-dressed celebrities from the 2012 Teen Choice Awards