Telltale's Guardians of the Galaxy series given premiere release date as Thanos revealed
New screenshot from adventure series shows Marvel big bad Thanos.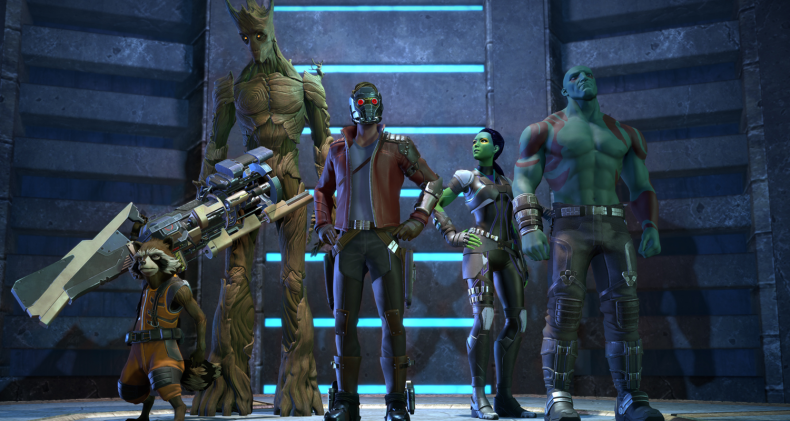 Telltale Games' latest series based on Marvel Comics franchise Guardians of the Galaxy, will debut with its premiere episode on 18 April. The game will be available on PS4, Xbox One and PC as well as iOS and Android devices.
Called Tangled Up in Blue, the premiere is the first of five episodes about Marvel's rag-tag group of misfits and anti-heroes, who after years of a fairly obscure existence in the comic book universe became hugely popular after 2014's hit big screen adaptation.
The US price is set for $4.99, with local prices not yet confirmed. A retail version containing episode one but granting access to the rest of the series will launch on 5 May (2 May in North America), as will a digital season pass.
The characters that make up the Guardians of the Galaxy changes all the time, but the Telltale series will follow the core quintet that starred in James Gunn's movie: Star-Lord, Gamora, Drax, Groot and Rocket.
Plot details are under wraps, but we do know it will involve the Guardians discovering an item they each want for their own reasons, but which they will have to protect from antagonistic forces.
New artwork released to coincide with the news reveals at least one of the game's villains: Thanos, the mad titan. He's one of Marvel's biggest villains, who will be going to toe-to-toe with the big screen Guardians (as well as Iron Man, Captain America et al) in next year's Avengers: Infinity War.
Guardians of the Galaxy: The Telltale Series stars Scott Porter as Star-Lord, Emily O'Brien as Gamora, Brandon Paul Eells as Drax, Nolan North as Rocket and Adam Harrington as Groot.
The series follows on from Batman: The Telltale Series, based on the famous DC Comics property, which ran from August to December 2016. Telltale's third season of its The Walking Dead series is currently ongoing.
A new trailer for Telltale's Guardians of the Galaxy will be released tomorrow (30 March).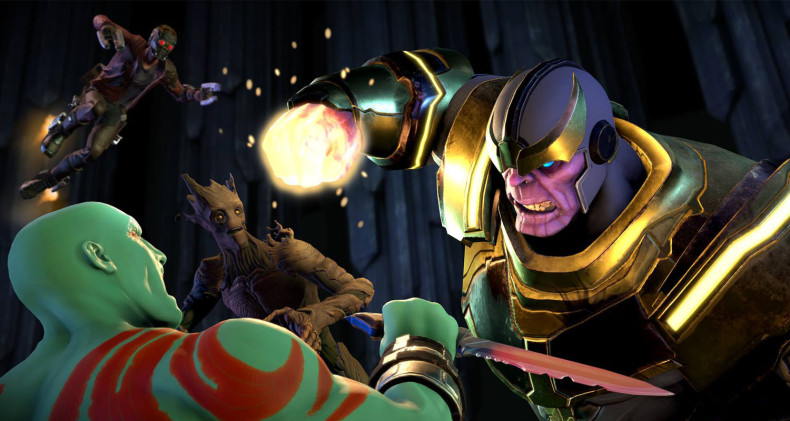 For all the latest video game news follow us on Twitter @IBTGamesUK.