Police in Italy are investigating a double gang rape in the sleepy town of Rimini in the early hours of Saturday morning (26 August).
Local reports say a gang of four "foreigners" are the chief suspects being sought for brutal attacks on a young tourist couple from Poland and a Peruvian transvestite.
In the first instance, a Polish woman, 26, was repeatedly raped by the gang on a popular beach after her boyfriend was beaten unconscious and robbed.
The boyfriend described the attackers as speaking "stunted English," when he spoke with local newspaper Rimini Today.
He said he and his girlfriend had relaxing under the moonlight when the gang approached "like crazy beasts".
"They hit me with a bottle in the face. They were four, they looked like bears. They kept coming to my head and stopped just when I lost my senses. I wanted to do something for her," he added.
Shortly after, a group of hooded men attacked a Peruvian transvestite outside a nightclub in the Minamare district.
They dragged the cross-dresser to a ditch and gang raped him. Police are working from the premise they are the same group.
All the victims were taken to Rimini hospital. The transvestite and the woman were checked for sexually transmitted infections while the woman's boyfriend received treatment for fractured facial bones.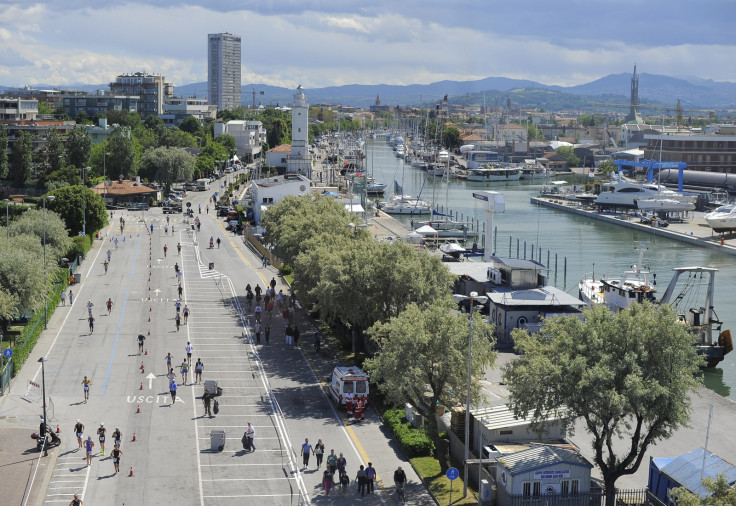 "Let us not hide in the face of terrible facts, of perverse 'criminal logic' where the dominant trait is evil," said Andrea Gnassi, Mayor of Rimini.
"For the three victims of the wild night of terror between Friday and Saturday, Rimini asks for justice," he added.
Passers-by called police after seeing the couple bloodied and dazed on the beach as dawn broke. Police are now using CCTV footage from around the historic town, which has a population of under 150,000 people, to piece together last night's events and hopefully catch the culprits.
Regional Councilor Emma Petitti said: "The episodes of violence and horror that have occurred in our city are unacceptable and intolerable. We are anxiously following the work of our law enforcement authorities, waiting for the perpetrators to be delivered to justice as soon as possible."