Tom Daley: I'm Definitely Gay Not Bisexual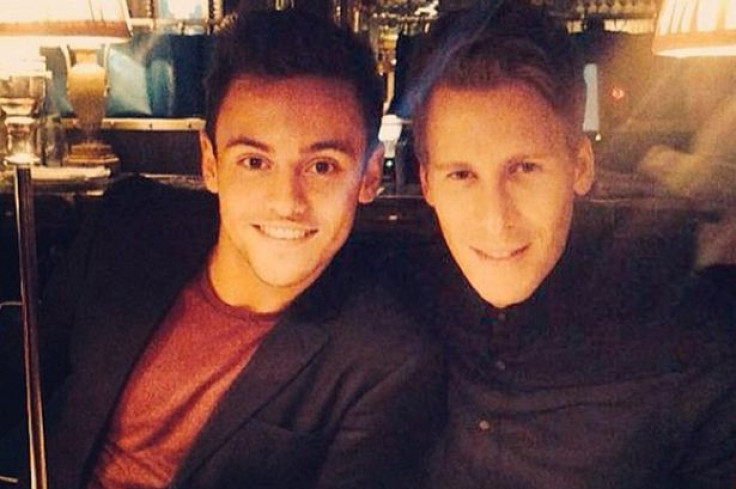 Olympic diver Tom Daley has declared that he is definitely gay after months of claiming to be bisexual.
When the 19-year-old star opened up about his sexuality in a YouTube video back in 2013, he insisted that "of course I still fancy girls". But five months on, he is singing a different tune.
"I am a gay man now" he said during a recent appearance on ITV's Celebrity Juice.
Daley, who is dating Oscar-winning screenwriter Dustin Lance Black, said that he used the video-sharing site as his platform because he "wanted to say what I wanted to say without anyone twisting it".
"I did not know what the reaction was going to be," the bronze medallist said. "I did it on YouTube because people were constantly digging and asking questions.
Daley's relationship with Black, a prominent LGBT activist who is 20 years his senior, was exposed days after he posted the coming out video.
"It really was love at first sight," Daley told ITV's Jonathan Ross after going public with their romance. "I'd never felt anything like it before. We were at a party and I hadn't even spoken to him all night.
"I didn't know what to do or if he was gay at first. I made the first move, I typed 'call me' in his notes with a smiley face on this phone and the next day he texted."
And despite the constant media scrutiny and speculation surrounding the couple, Daley insists that everything is "all good".
"It should not really matter. Nobody should care. It is not what people like and don't like, they should mind their own business."
© Copyright IBTimes 2023. All rights reserved.