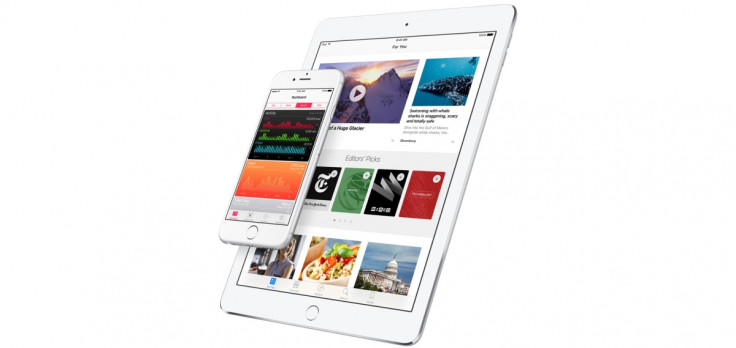 March madness has bid us adieu and with April Fools' Day pranks and tricks now done and dusted, it is time to liven up your Apple devices with some fresh new apps and games. Below is a list of our favourite iOS apps for the month.
Step into April with these free and paid iOS apps and games. Please note that an app or game with the IAP tag means that it comes with in-app purchases.
Imgur
Imgur recently updated its iOS and Android apps with a snazzy new update, which comes with some redesigned features and a new makeover for the app's design. The iOS update also brings 3D Touch support and spotlight search support. Besides, the update also offers new gestures enabling smarter and easier navigation within the app as well as a landscape mode for enhanced viewing.
Doctor Who: Comic Creator: (IAP)
You may think that this app is for children but diehard Whovians are bound to enjoy this app regardless of their age. This BBC app offers users the ability to create digital comics with popular Doctor Who characters and aliens. The app also comes equipped with monster creation tool, sure to come in handy for those epic fight scenes.
Letterbox
The Letterbox has finally made its way to iOS. Movie buffs everywhere can rejoice, with this app making searching for reviews much simpler and convenient. Letterbox lets you search for and read movie reviews posted by your friends. The app also lets users mark movies as watched and try their hand out at being a cinema critic by letting them post their own reviews.
Remente
Feeling stressed? Remente is one of the few mood tracking and stress reduction apps that offer users helpful suggestions and advice on how to deal with stress. The app has a happiness rating tour about various aspects of users' lives like money, health, relationships and so on, which goes on to suggest a set of goals to achieve those ends.
CD scanner for Spotify (Paid)
Have a stack of CDs at home and don't know what to do with it? With this app you can ditch them all and finally make the transition to the 21st century. The app lets you import all the music in your old and dusty CDs onto the Spotify library. All you need to do is scan the barcode of the CD on the case and the album will automatically appear on your playlist. The app can be bought for $1.99.
Shorts
This app is for all those extroverted social butterflies out there. The app actually offers the ability to look at photos on friends' camera roll and also allows the sharing of pictures from one's camera roll to others.
Dragon Anywhere
No, this is not a gaming app with fire breathing dragons. Instead, this nifty little app, recently released to UK iOS users, helps in converting speech into documents, which are then stored on the company's servers for easy and instant access. The app is free for the first week after which a monthly £14.99 Dragon Anywhere subscription is required.
Great Italian Chefs – Recipes
This app offers over 118 recipes from 26 Italian chefs spanning various kinds of Italian cuisine, right from starters to desserts. The app also has a shopping list feature that clues users in on ingredients required to make dishes, while the clear and simple instructions make following the recipe easy and convenient.
Service
This chatbot app is designed to make users' customer service experiences less frustrating and more effective. The app essentially handles the complaint process for you, once you have explained the specific problem relating to a service or product.
Legacy Quest (IAP)
This action-based RPG game has just gone global on the app store and allows users to "collect cubelets and craft epic, monster-slaying weapons and gear".
Dungeon Monsters RPG (IAP)
This popular game is sure to get gamers reminisce about their childhood, playing Dungeon Master. The game however, is very much 21st century with vibrant graphics and fast-paced gameplay.