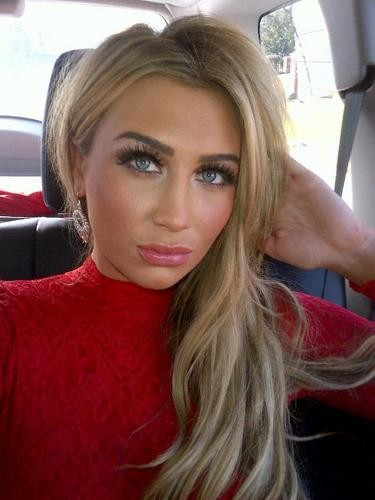 TOWIE's Lauren Goodger has vowed to win her X fiancé Mark Wright back before Christmas following his stint on 'I'm A Celebrity Get Me Out Of Here'.
According to reports, the 25-year-old reality star is prepared to 'fight for her man' after hearing that Mark is now cosying up with Australian model Emily Scott.
Known ladies' man Mark claimed that his time on I'm A Celebrity had helped him finally get over his former fiancé , which he split up with back in August.
However, it seems that his appearance on the jungle reality show made Lauren fall in love all over again.
Speaking to Heat magazine, Lauren admitted that she had a case of the green eyed monster after seeing her childhood sweetheart flirting with model Emily Scott in the Australian outback.
She said: "Of course it was painful watching Mark and Emily on TV. And watching Mark talking to Peter was emotional for me. I want to see him as soon as he's back so we can talk. I know he'll come back to me."
According to Closer magazine, a source close to Lauren claims that is determined to reunite with Mark so that they can spend Christmas together.
She allegedly told friends: "The whole time he's been in Australia I've tried to be strong, but I miss him."
The source told Closer: "Lauren is convinced nobody can compete with her and Mark - not even Emily. She's going to warn her to stay away - and she'll have a big fight on her hands if she doesn't. Lauren feels sick to her stomach after seeing Mark and Emily flirting. She's like a woman possessed and says she'll give Emily a piece of her mind if she dares set foot in Essex."