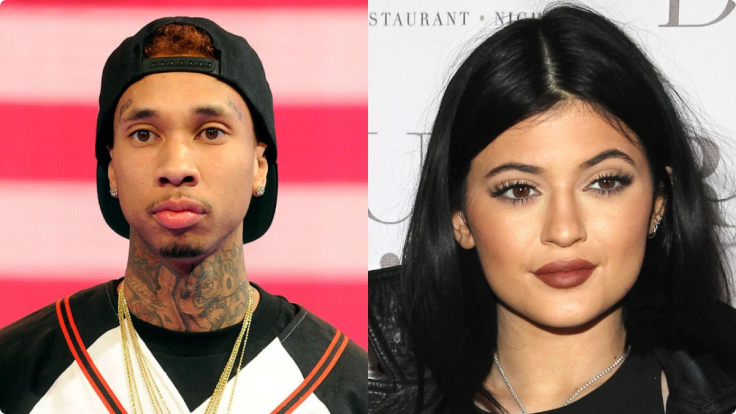 American reality TV star Kylie Jenner has allegedly allowed her mother, Kris Jenner, to hire a detective to spy on her boyfriend, Tyga.
According to a report in Radar Online, the 17-year-old Keeping Up With The Kardashians star is keeping a close eye on the 25-year-old rapper, after he was allegedly seen sharing a limo with a mystery blonde.
"Kylie's been in denial about Tyga's extracurricular activities and everyone's really struggled to convince her he's not the perfect guy she thinks he is," a source told the website.
"She now wants to find out the truth for herself and has taken up Kris's offer to have him followed," the insider added. "She wants to know where he goes, who he's with and for how long when he's not with her. It's tearing her up inside and she's terrified about what she's going to find out."
Rumours that Tyga and Kim Kardashian's teenage half-sister are dating started after they were spotted at Kabuki Japanese Restaurant in Los Angeles' Woodland Hills area, last year in October.
It was previously reported that the Kardashian clan are no longer keen on the relationship, as they believe that Tyga is a bad influence on Kylie.