Uber: Family Profile being tested allows sharing of account with up to 10 people and unified payment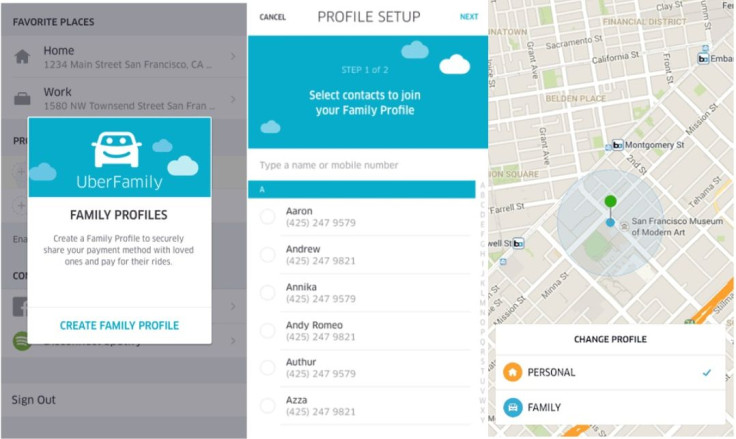 Ride-hailing app Uber has started testing family profiles that allow up to 10 members to share one account and have a unified payment system. The option to pay for others' rides doesn't only extend to those in your immediate family — as one can choose to add anyone to this group in the app, including friends, co-workers, or anyone else.
The prime account creator of a Family Profile will be the one receiving receipts when the account is used. The Family Profile is currently available in Atlanta, Dallas and Phoenix in the US but will be rolling out elsewhere soon, said the company.
The company also listed steps to follow to use the feature:
Make sure you have the latest version of the Uber app.
Go to Menu and choose Settings.
Scroll down to "Add a Family Profile" and select the contacts you would like to add.
As soon as the Family Profile rider accepts the invitation, they can begin requesting rides from their own phone using the Family Profile as their payment method.
The cost of the trip will automatically be billed to the Family Profile and the organizer will receive a receipt for every ride
The latest feature is similar to Uber's Business Profile that was launched in 2015, where those with corporate credit cards could add expense memos and project codes and get receipts sent to work email accounts. Another similar fare-sharing feature that already exists is the Fare Split option where one can request a ride and then select "Split Fare" and choose the friends among whom they wish to do so.
As a part of Uber's growing curve, the company has been experimenting with its mode of operation in the past few months in various ways, including introduction of Uber Pool and motorcycle rides for certain cities. The company, however, is simultaneously facing backlash from traditional taxi drivers around the world along with several criminal cases being lodged against some of its drivers.
© Copyright IBTimes 2023. All rights reserved.