Connor McGregor will make history by becoming the UFC fighter to earn a fight purse of $1m (£702,000), when the welterweight champion McGregor takes on Nate Diaz on Saturday, 5 March, at UFC 196. According to the Nevada State Athletic Commission, the 27-year-old is set to pass the seven figure mark, eclipsing the $800,000 earned by Anderson Silva in 2016 at UFC 183.
Diaz meanwhile will receive a flat show purse of$500,000.
The $1m McGregor will receive for showing up in La Vegas barely scratches the surface, however. That figure from the NSAC does not include pay-per-view or sponsorship bonuses and according to the man himself, he will "breeze past" the $10m mark when all is done.
McGregor knocked out Jose Aldo in 13 seconds in last bout in December and the Irishman doesn't envisage Saturday's showdown lasting much longer.
"I just can't see him taking the shots," McGregor said. "He's gonna see a new level of precision and new level of power and a new level of unorthodox fighting that he's never experienced in his life. I hope he can last until the end of the first, but I don't really see it. I hope so. I hope he can take it."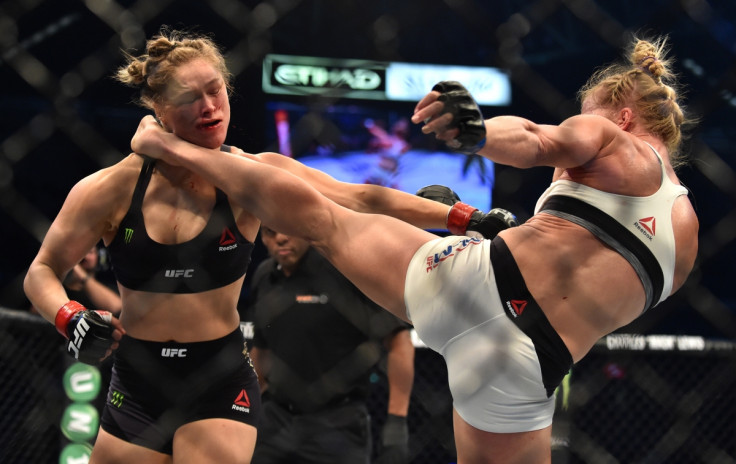 Female bantamweight champion Holly Holm, who famously knocked out Ronda Rousey in December, is set to earn $500,000 with no win bonus for her title defence against no. 1 title contender Miesha Tate.