UK: Dalai Lama says any female successor has to be 'very, very attractive'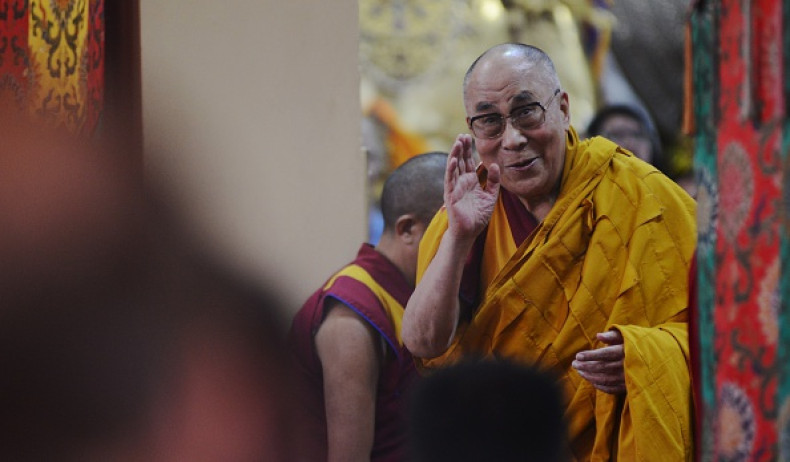 Dalai Lama has found himself caught in a sexism row after saying that if he has a female successor, she needs to be 'very, very attractive' or else she is of 'not much use'. The religious leader made the remarks while on a nine-day visit to promote compassion in London.
When asked by BBC journalist Clive Myrie if the 15<sup>th Dalai Lama could be a woman, the Dalai Lama replied saying: "Yes! The female biologically [has] more potential to show affection... and compassion. Today in a more troubled world, I think females should take more important roles... if a female Dalai Lama comes, their face should be very, very attractive."
Puzzled by his response, Myrie asked: "So you can only have a female Dalai Lama if they're attractive? Is that what you're saying?" To which the 14<sup>th Dalai Lama responded: "If female Dalai Lama comes, then that female must be very attractive, otherwise not much use."
Shocked by his reaction, Myrie told Dalai Lama that he must be joking, but the Tibetan leader said "no" before laughing and joking about how his own good looks led to his success.
Dalai Lama on refugees
The religious leader also commented on the migrant crisis that has engulfed Europe. He urged the European Union leaders to help refugees coming in from the conflict torn Middle East and not judge them for being Muslims, reported BBC News.
The Dalai Lama also said more needs to be done to bring peace in countries marred by violence and conflict. "You can't blame or generalize all Islam. Islam like any other religion ... the essence is a message of love, forgiveness... Jihad is a struggle or combat, your own destructive emotion not harming other," said the Dalai Lama.
"Unless you deal with this problem in a non-violent way. Today, one Bin Laden, after few years, 10 Bin Laden, after more years, 100 Bin Laden could come."