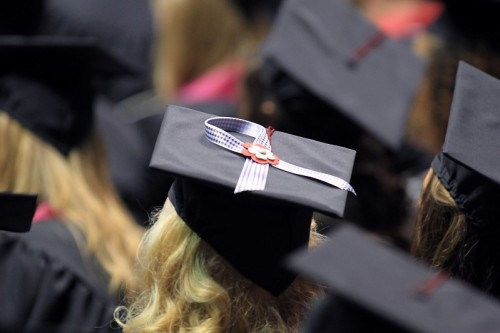 UK university students and leavers will have a boost in spirits after a leading recruitment body predicted graduate job vacancies will rise by 10.2% this year.
According to the Association of Graduate Recruiters (AGR), the number of graduate vacancies rose by more than 4% in 2013.
The professional body, which represents more than 750 organisations which recruit and develop graduates in the UK, also expects employers from the IT and telecoms industries to boost their hiring of university leavers by a whopping 40%.
"Given the upturn in the economy, and the slight increase in graduate vacancies recorded last year, we'd expect employer predictions to be fairly buoyant for the year ahead; so an expected rise of over 10% is welcome news," said Stephen Isherwood, the chief executive of the AGR.
He added: "There are some sectors - IT and telecoms, energy, and banking and financial services - looking at double digit growth for 2014.
"What this doesn't mean, however, is that graduates should be any less focussed on their career search. We know that, even though the darkest days of the recession, our members reported unfilled vacancies because they couldn't find graduates with the right mix of skills and attributes.
The organisation's survey, which questioned 202 AGR members, also said that the public sector would have a 20% increase in graduate job vacancies on last year and the banking and financial services will boost their hiring by an impressive 15.7%.
The research also revealed that more than half (54.7%) of the respondents, who used to solely offer graduate placements, are now offering job opportunities to school leavers.
"The substantial rise in the number of graduate vacancies demonstrates that confidence in the UK economy is growing and businesses really value the skills the UK's first-rate graduates can bring to their companies," said David Willetts, the Universities Minister.
He added: "A degree is still one of the best routes to a good job and a rewarding career. The increased number of graduates has been met by increased demand from employers which is why we have made the historic commitment to remove the cap on the number of people who could go to university by 2015-16."