UK shale gas exploration could revive old mining towns says Ineos director
Exploration company claims North West, East Midlands and North Yorkshire could rediscover their energy production heritage via shale.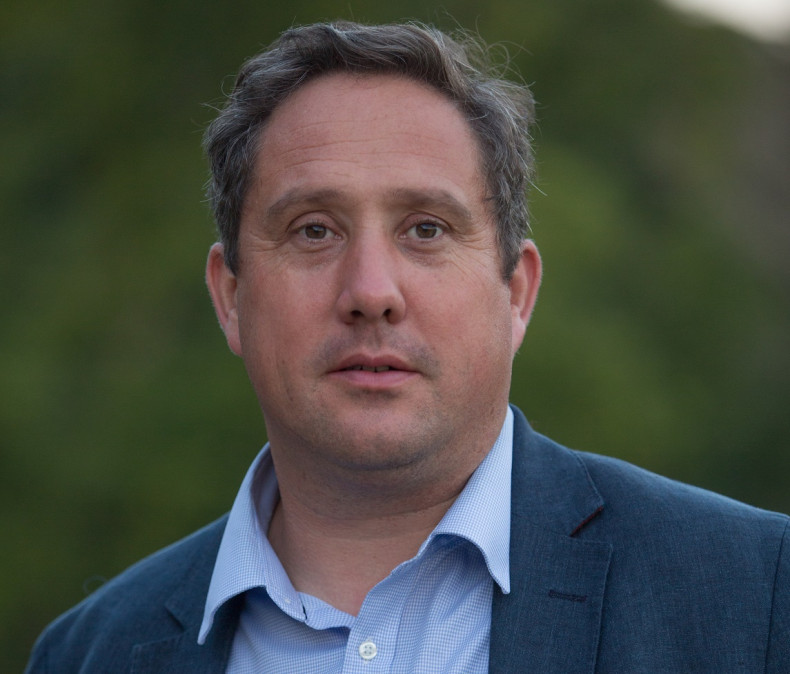 The hunt for shale gas in the UK has the potential to revive mining towns in the country's East Midlands, North West and North Yorkshire regions and help the areas rediscover their rich heritage of energy and feedstock production, says Tom Pickering, Director of Ineos Upstream, the exploration arm of chemicals giant Ineos.
The Switzerland-headquartered, Hampshire-registered private company, which already produces gas in the North Sea, currently holds 30 shale gas exploration licences that grant it access to 1 million acres of potential exploration land, some of which Ineos hopes would yield coveted hydrocarbons.
Speaking to IBTimes UK, Pickering said: "Exploration in these areas would breathe new life into old mining towns that have an established pedigree in energy exploration but have been hit hard by the drive away from coal.
"Some of the areas we have been granted licences for include Runcorn, Hull and Newton Aycliffe where Ineos has plants and manufacturing facilities that could benefit from locally sourced natural gas.
"We have noticed first-hand how the 'shale economy' has revitalised US manufacturing, and our ambition is closely aligned with achieving those objectives in the UK."
With the country tipped to import 69% of its natural gas needs by 2018-19, Pickering says Ineos' bid to pump shale gas was as much about British energy security as it was about creating thousands of jobs and improving the local economy.
To bolster its case for the latter, Ineos has pledged to give 6% of its shale gas revenues to homeowners, landowners and communities close to its wells; a potential £2.5bn ($3.26bn) giveaway according to the company.
Of opponents and community engagement
Opponents are aplenty and monetary compensation is unlikely to be anything like the US, where landowners own mineral rights to what is under their property. Pickering says Ineos' approach banks heavily on community engagement, information dissemination and its "unprecedented" local compensation package.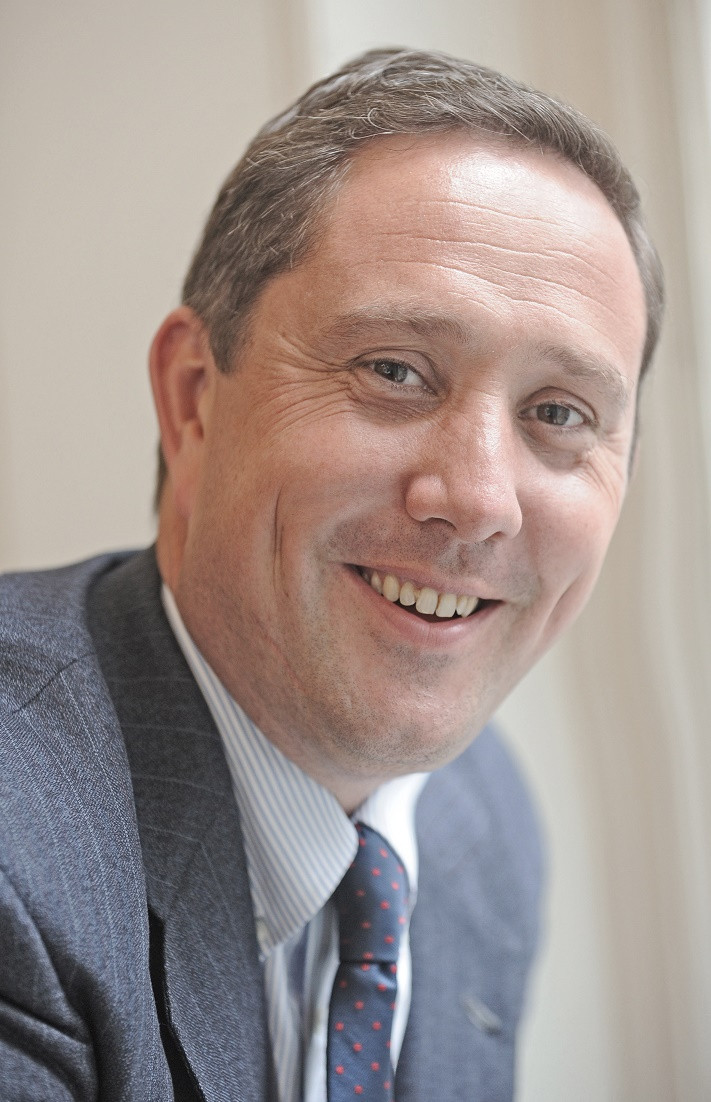 Spirit of openness and community engagement will be the heart of Ineos' shale drive, Pickering says
Photo: Ineos
"The moment we received licences we wrote all Members of Parliament (MPs) representing the areas concerned, along with 403 parish councils for consultation. This was followed up by opening channels of communication with residents in the area."
Pickering admits not everyone agrees with the idea of shale exploration, but adds that people have started "grasping the need for natural gas from an energy security position."
"We're going to choose the exploration areas wisely, engage with communities to build and keep that trust."
At present, Ineos is out doing seismic studies having already signed 1,000 deals with locals to study the geology. "All of these deals were conducted in an open manner. We very clearly articulated to people that we were pursuing data to explore shale over 117 km<sup>2.
"MPs from all sides of the political divide have scrutinised our activities – for instance Amber Rudd (Conservative Party / Former Energy Secretary) and Angela Smith (Labour) have acknowledged our commitment to openness."
Ineos is not calling for legislative upheaval of any sort to suit its agenda. Pickering insists his company is at peace with the existing "robust" planning framework in England and Wales, under which developments are assessed on their merit, visual and footprint aspects, to WHO standards, which the company is confident of meeting.
Yet engagement, or rather the lack of it, with anti-fracking pressure group continues to frustrate the UK's largest shale company before it embarks on digging its first well that's likely be in the East Midlands.
"Often pressure groups turn up to protest, but when we try to engage with them, invite them in to share the platform and have a fact-based debate – they decline to step in."
However, public doubts persist. In the process of fracking, necessary to force out the natural gas embedded in shale rock formations, water, sand and chemicals are forced into the ground under high pressure. This has led to horror stories from the US about alleged water contamination and earthquakes caused by fracking.
Some of these episodes were down to "poor operational practice, lack of seismic monitoring system and underground injection of wastewater" and Ineos would have none of that, Pickering claims.
"Technology has progressed in leaps and bounds to make the process safe. None of this would be permitted in the UK. In fact, if seismic activity above a very low 0.5 magnitude is discovered, operations would cease.
"Furthermore, government legislation stipulates that 3D seismic study is required before any frack can take place. We feel that is appropriate – and 3D is the tool that allows you to take a technical geological risk assessment, as well as an environmental risk assessment against that geology right at the first stage."
Lessons from America and the Mitchell trio
Pickering, a former Hess Corporation and BG Group executive, with a decade of direct exposure in European onshore energy resources, says Ineos is at peace with its learning curve and is trying to imbue best practices from the US, where it imports shale gas from, having partnered with Consol Energy, a Pennsylvania-headquartered coal miner turned shale gas explorer.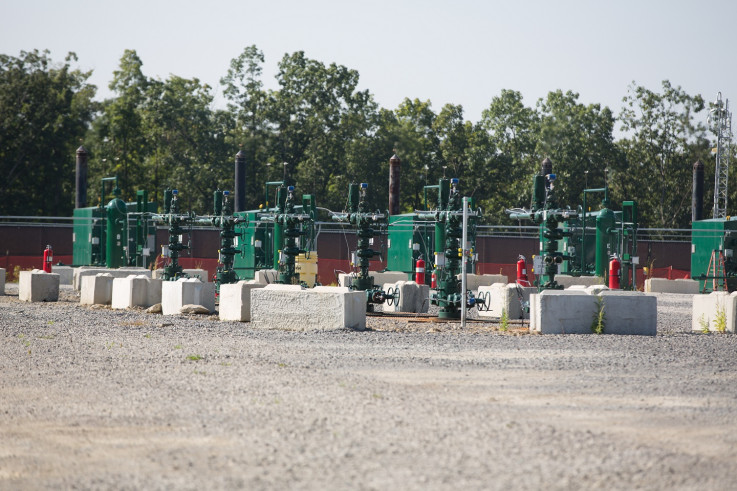 Consol Energy's Shale Well Pad in Pittsburgh, Pennsylvania, USA: A blueprint for process and practices in the UK?
Photo: Mark Simpson
"This ranges from observing complex geological inspection to something as basic as keeping frack sand trucks off the road during hours that are likely to inconvenience residents in the vicinity of shale wells."
Not only is the company importing best practices, but it is also on the hunt for the best talent. Pickering was directly involved in bringing the coveted industry trio of Nick Steinsbeger, Dan Steward and Kent Bowker, who worked directly with none other than the late natural gas baron George P. Mitchell often dubbed the "father of fracking."
"They bring in a wealth of experience and expertise. When Nick, Kent and Dan were on the Barnett Shale with Mitchell, it took them 20 years to develop the technique. However, as they progressed to shale prospection throughout Oklahoma, the Eagle Ford and ultimately to the Marcellus, the initial science phase for the next wave of development came down to four years.
"There are pretty fundamental prerequisites in shale rock formation for it to yield natural gas that is commercially viable. We hope that with such experienced colleagues onboard we have a clear idea of what has worked and hasn't worked. Ineos is confident of being able to take those lenses of learning and quickly apply them to British geology."
In it for the long haul
Many have had grandiose ambitions of riding the shale wave, but there have also been some spectacular failures. Both BHP Billiton and Shell have struggled with shale exploration stateside, while ExxonMobil ventured into Poland to do the same with aplomb and exited with a whimper. So what's driving Ineos to it and how would its British bid be different?
"I have two words – strategic need. We are a big ethane user in the UK for our chemicals and manufacturing businesses. That underpins corporate patience and keeps our motivation strong. You have to look differently at our approach rather than examine it through the prism of past industry failures.
"While some of the big energy exploration and production (E&P) companies have not been natural explorers of shale, and we come at it from a blank canvas perspective. For us, it is about finding the expertise and skillset that helps us in that exploration component. Our focus on costs as a chemicals manufacturer and the impact locally sourced shale gas could have on that process is perhaps not applicable to others who have looked at shale."
Pickering says Ineos' corporate characteristics married with the right knowledge would hold the company's shale foray in good stead. "We are not a consumer facing brand, but rather a private company making a commitment to seeing this through to conclusion. I hope that conclusion would be the development of a national resource in the UK."