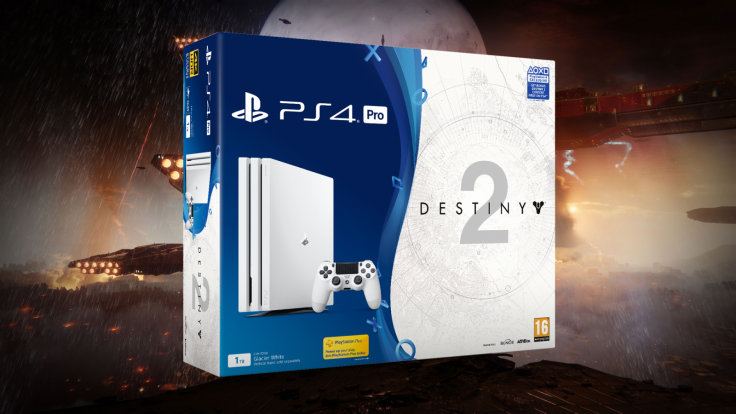 This week's round-up of the best video game deals and discounts in the UK includes three great console bundles. You can get a 500GB Xbox One S with Forza Horizon 3, Doom, Dishonored 2 and Fallout 4 for £229.99.
The 1TB PS4 Pro bundle with Destiny 2 is available to pre-order at Game for £349.99 and the Nintendo 2DS XL special edition with Pokémon Yellow is available for £134.99. All three deals come from Game.
On the gaming side of things there's 2016 game of the year Overwatch for just £20, Fallout 4's Game of the Year edition for only a little more on PC and underrated Xbox One exclusive Sunset Overdrive for £5.99.
There's also Prey for £15.99 on PC, and just shy of £20 on PS4 and Xbox One, and a number of deals from the latest round of PlayStation Store sales, with Elite Dangerous and Life is Strange: Before the Storm for £13.99 and Yooka-Laylee for £15.99.
Thanks as ever to Hot UK Deals for supplying this week's list.
Consoles
Xbox One S 500GB w/ Forza Horizon 3 + Doom + Dishonored 2 + Fallout 4 Steelbook - £229.99 @ Game
PS4 Pro 1TB White w/ Destiny 2 - £349.99 @ Game
Nintendo 2DS XL White + Orange w/ Pokemon Yellow - £134.99 @ Game
Games
Overwatch Origins Edition [PS4 / Xbox One] £20 @ Tesco Direct
Fallout 4: Game of the Year Edition [PC] £21.99 @ CD Keys
Sunset Overdrive [Xbox One] £5.99 @ Argos
Tomb Raider: Definitive Edition [PS4] £6.49 @ PlayStation Store
Life is Strange: Before the Storm Complete Season [PS4] £13.99 @ PlayStation Store
Tearaway Unfolded [PS4] £6.45 @ Argos
Dirt Rally VR bundle [PS4] £15.99 @ PlayStation Store
Elite Dangerous [PS4] £13.99 @ PlayStation Store
Prey + DLC [PC - Steam Key] £15.99 @ CDKeys.com
Prey [PS4 / Xbox One] £19.49 @ Argos
Prey [PS4] £19.85 @ Simply Games
Yooka-Laylee [PS4] £15.99 @ PSN
Star Wars Battlefront Ultimate Edition [PC] £4.16 - Origin
Forza Horizon 3 Expansion Pass (Blizzard Mountain and Hot Wheels) [Xbox One/PC] £14.62 - Microsoft Store
Life is Strange Complete Season One [Xbox One] £4.80 - Microsoft Store
Marvel Pinball Greatest Hits [PS4 / Xbox One] £9.99 @ Game
Accessories
15 month PlayStation Plus subscription - £39.99 @ CD Keys