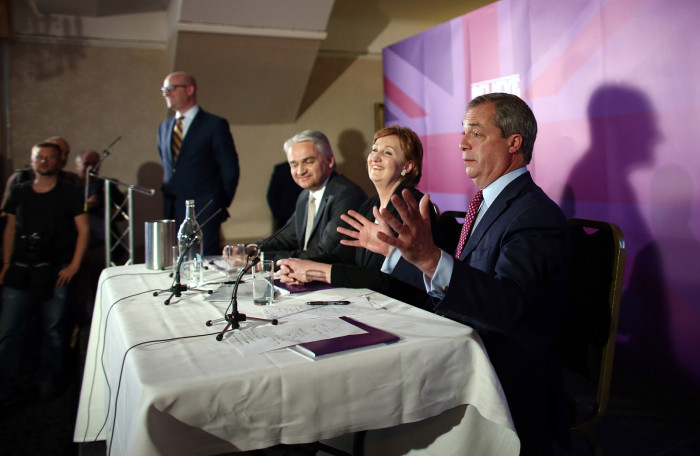 The crisis which has engulfed Ukip since its disappointing general election is threatening to become even worse, with deputy chairwoman Suzanne Evans reportedly being sacked for comments she made about leader Nigel Farage in a BBC interview.
Evans, the most senior woman within the party, was being interviewed by the BBC's Daily Politics when she said Farage was perceived as "very divisive."
"I think Nigel is a very divisive character in terms of the way he is perceived," Evans told the show.
"He is not divisive as a person but the way he is perceived in having strong views that divide people."
Evans then said that the party campaigning ahead of the EU referendum should be fronted by someone else, but that Farage should play a role.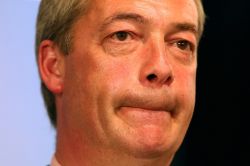 Farage, who briefly stood down as leader following his failure to win a seat before changing his mind, was said to be livid with the comments and press officers were instructed in an email seen by the BBC not to have any further contact with Evans.
Evans is "not to be offered as an official UKIP spokesman" states the email, before ending bluntly: "No one is to brief SE [Suzanne Evans] or advise her on any issue."
Evans had to step down as policy chief following the election debacle when she publicly supported economy spokesman Patrick O'Flynn, who said the party leader had become "snarling and aggressive." Evans spoke up in support of O'Flynn and called on Farage's advisers to resign, which they did.
Only a few months ago Farage appeared to suggest Evans would be the party leader, but now a senior party figure has said Evans's position is now "untenable."
"I think that, speaking to a number of people, Suzanne's position is now untenable," said the source, quoted in The Guardian.
"I would suspect she probably thinks that as well. In no other party would you have such a situation. It would be akin to Theresa May going on television and saying she thought the prime minister was a deeply divisive figure.
"Theresa May wouldn't expect to be in her job three hours later. That would be tantamount to a resignation speech ... Everybody needs to understand that that sort of behaviour and comment in public and on the television is just unacceptable."