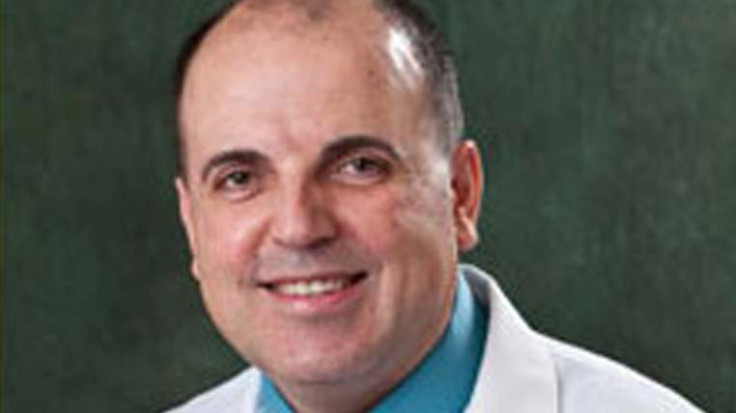 A doctor has been sentenced to 45 years in prison after he was found guilty of making fraudulent diagnoses of cancer to hundreds of patients, in his "quest for power."
Dr Farid Fata, of Detroit, prescribed toxic chemicals to 533 healthy people, with the intention of collecting millions of dollars from insurers.
The victims suffered more than 9,000 unnecessary infusions or injections. In some cases, the oncologist gave nearly four times the recommended dose for aggressive cancer drugs.
At least $17m (£11m) was paid to the father of three for work he later admitted was completely unnecessary.
Giving their emotional testimony, a procession of victims told a federal judge how the scams had ravaged their bodies.
Patients spoke of the devastating impact of Dr Fata's misdiagnoses and blatant malpractices, including chronic medical complications, and broken relationships, ruined finances and damaged health.
Demonstrating the extent of the doctor's negligence, one witness who was a healthy adult, revealed he lost his teeth after undergoing unnecessary chemotherapy.
Another patient was diagnosed with lung cancer when he actually had kidney cancer.
Family members of victims who had already died as a direct result of Dr. Fata's mistreatment gave their heart-breaking testimony
U.S. Attorney Barbara McQuade of the Eastern District of Michigan called Fata's scheme "the most serious fraud case in the history of the country." No prior investigation, she said, included "the kind of stunning physical harm that we saw in this case."
Noting that chemotherapy is toxic to both cancerous and healthy tissue, McQuade said Fata "gave poison to these people not to keep them alive but to make money."
US District Judge Paul Borman said: "This is a huge, horrific series of criminal acts that were committed by the defendant."
Dr. Fata was arrested in August 2013 and pleaded guilty in September last year to healthcare fraud, conspiracy and money laundering.
At the hearing, the 50-year-old broke down in court saying: "They came to me seeking compassion and care. I failed them. I misused my talents ... because of power and greed. My quest for power is self-destructive."
The disgraced doctor turned to his victims and apologized, saying: "My sins are many."
Dr. Fata asked the judge for clemency in passing sentence, however the prosecution in turn reminded the judge to consider the "lifetime of suffering" he had subjected the victims and their families to.
Fata's lawyers had called for a sentence of 25 years, stating that a longer sentence could result in their client's death due to his diabetes and hypertension. The prosecution had called for the maximum 175-year sentence.
Reacting to the sentence of 45 years, Geraldine Parkin, whose husband underwent unneeded chemotherapy, said: "It's not enough."
The victims had expected the judge to impose the maximum possible sentence of 175 years.