The US navy's guided-missile destroyer conducted a freedom of navigation operation near hotly contested territories in the South China Sea. It is thought to be the first such challenge to China's unilateral claims while sending a signal about US' intentions to keep patrolling the seas since President Donald Trump became president.
USS Dewey is reported to have sailed within 12 nautical miles of the Mischief Reef in the Spratly Islands built up by China, Reuters cited unnamed US officials as saying.
Washington's patrol is bound to infuriate Beijing and raise the spectre of a potential confrontation in the volatile region. This is especially because the US is not a claimant in the territorial dispute in the South China Sea and Beijing has often warned that such sailing could "end in disaster".
For the first time, the USS Dewey sailed near a land feature that was included in a tribunal ruling last year against China in The Hague. The Permanent Arbitration Court invalidated Beijing's nine-dash claims in the South China Sea in July 2016.
The Pentagon said in a statement that it would continue challenging Beijing's claims through its regular freedom of navigation operations in the sea. However, it did not give details about the latest mission.
"We operate in the Asia-Pacific region on daily basis, including in the South China Sea. We operate in accordance with international law," Pentagon spokesman Captain Jeff Davis said in the statement.
The freedom of navigation operation comes a month after a top US navy commander in the Asia Pacific region, Admiral Harry Harris, said without offering details that Washington would soon sail in the disputed region.
The sailing also comes at a time when the Trump administration is relying on China to rein in an increasingly belligerent North Korea. However, the US Pacific Command is also thought to be keen on admonishing Beijing as an aggressor in the strategic waterway.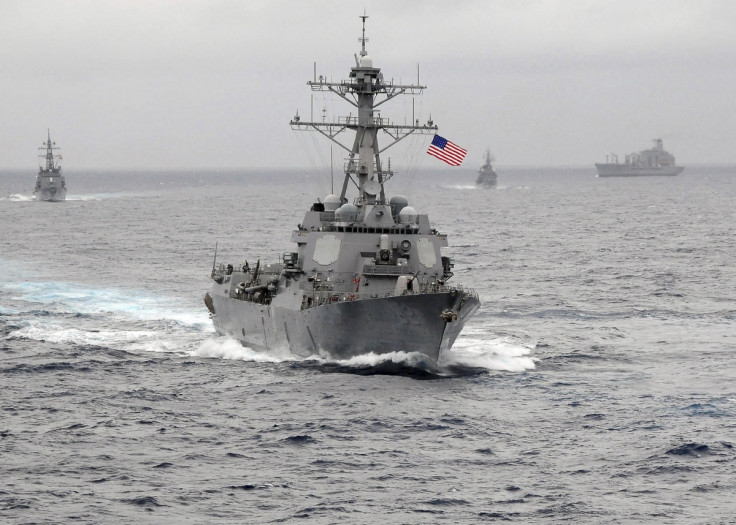 China claims almost all of the energy-rich waters in the South China Sea. Its military assertiveness has stoked tensions with regional claimants to the sea, as well as with Japan and the US. However, China's claims have been fiercely challenged by other nations including Taiwan, Malaysia, Brunei and Vietnam as they all have overlapping claims in the region.
China has long accused Washington of deliberately raising tensions in the region by conducting freedom of navigation operations. However, the US says that it sails in the sea to ensure access to key shipping and air routes while also aiming to show support for free passage to vessels in the international waters.