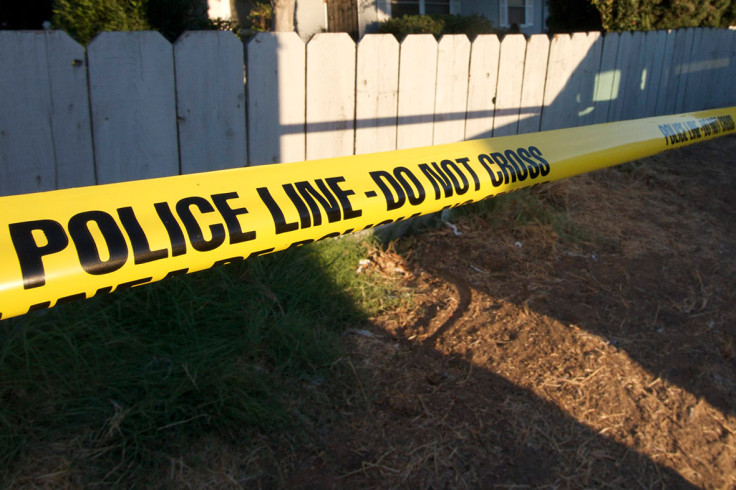 Two police officers were fatally shot on Saturday (9 May) after a routine traffic stop in Hattiesburg, Mississippi.
After a statewide "extensive" manhunt, three people have been arrested – Marvin Banks, 29, Curtis Banks, 26, and Joanie Calloway, 22, confirmed the Hattiesburg Police Department.
According to Warren Strain, a spokesman for the Mississippi Department of Public Safety, the suspects were reportedly travelling in a Hyundai car when they were stopped by one of the officers.
Shots fired at the officer prompted a second officer to come for help who was also fatally shot.
Both police officers, 34-year-old Benjamin Deen and 25-year-old Liquori Tate, were pronounced dead at a hospital due to injuries, Hattiesburg Police Department spokesman, Lt. Jon Traxler, told AP News.
One of the officers was reportedly an 'Officer of the Year" while the second victim was a recent graduate of the police academy.
"At this point a weapon has not been recovered. However, warrants have been issued to search several properties in the Hattiesburg area," said Strain, reported CBS News.
"We are hopeful and believe that the murder weapon will be recovered. At this point, it appears to have been only one weapon."
The Mississippi Bureau of Investigation, which is the state's chief law enforcement agency, is trying to determine what triggered the shooting and why the car was stopped.
The news comes as the United States battles with racial discrimination and accusations of police officers exercising unnecessary force in the aftermath of the Michael Brown shooting and the death of Freddie Gray.
"This should remind us to thank all law enforcement for their unwavering service to protect and serve," Mississippi Gov. Phil Bryant said in a statement, reported AP News. "May God keep them all in the hollow of his hand."