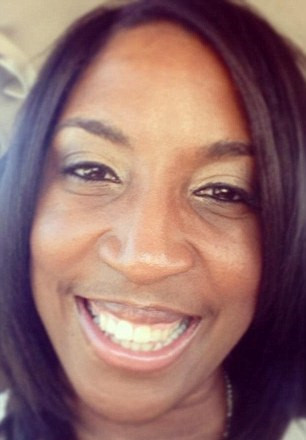 A woman was shot in the head after beeping her car horn at another driver in Houston, Texas.
Kay Hafford was driving during the Friday morning rush hour on 20 March, when the incident occurred. She was joining the Interstate at about 7am local time when she sounded her horn at the driver of an SUV.
In retaliation, the driver began taunting her, after which Ms Hafford shouted back at him. After the angry exchange of words, the suspect then pulled alongside her red Dodge Avenger and fired a shot through the passenger window, hitting her in the base of her skull. The shooter fled from the scene and is still at large.
Despite her injury, the 28-year-old customer service representative managed to steer her car to the side of Interstate 45 and call emergency services. She gave her husband's name and phone number before falling unconscious during the emergency call.
Ms Hafford is now recovering in hospital after bullet fragments were removed from her skull.
Harris County Assistant Chief Deputy Mark Herman told a press conference: "The victim was coherent enough to steer her vehicle off Interstate 45 Freeway on to Airtex, the exit ramp where she stopped. She called 911. She was incoherent because she was in and out of consciousness."
Emergency services managed to find her parked on the road about 15 minutes later. Ms Hafford's husband arrived at the scene as paramedics were placing her in an ambulance.
Police said the suspect was driving a white SUV and wearing a blue cap. Investigators will be reviewing footage from surveillance cameras along the freeway in the hope of finding clues that will lead them to the suspect.
According to her Facebook page, Kay Hafford is a singer at a Houston church. Her husband Kendrick Hafford, is also a musician. Arriving at the hospital to see his wife, Mr Hafford described her survival as a 'miracle'. When asked by reporters what he would like to say to the man who shot Kay, Mr Hafford replied: "May God deal with you."