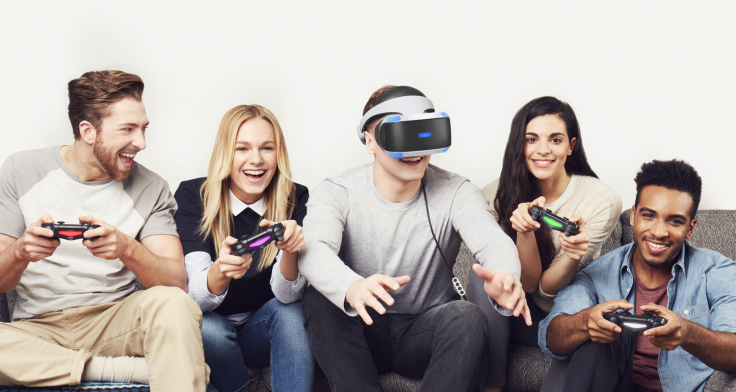 Deny it all you want, but Christmas is only a few weeks away. So it's time to start giving some serious thought to that shopping list. If you have a friend or family member with a love for gaming you're in luck, as IBTimes UK has been putting together a variety of gift guides covering consoles, games and everything in between.
This particular Christmas gift guide focuses on the everything in between, and contains our pick of top peripherals and accessories for video game fans – including controllers, books, headsets and clothing.
When you're finished, be sure to check out our guides to this year's best video games and console bundles.
---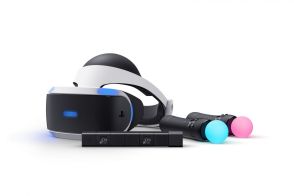 PlayStation VR
---
Standing in the Sony corner for the emergent virtual reality arena is the PlayStation VR, a PS4-compatible virtual reality headset. PlayStation VR (PSVR) is already supported by a strong line-up of fun and inventive games and its library will only grow stronger with time. Given the huge PlayStation 4 userbase, PSVR looks set to be a front-runner in these early days of VR.
---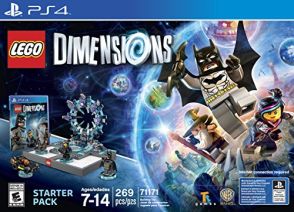 Lego Dimensions
---
You're never too old for Lego, and I say this as a man pushing 30. Lego Dimensions essentially consists of a Lego set and an accompanying video game you can expand by purchasing further sets. The Lego Dimensions universe now encompasses a monolithic number of TV, films and video game franchises, from Harry Potter, Ghostbusters and Doctor Who to Adventure Time, Back to the Future and Mission Impossible. Kickstart the collection with this starter pack, featuring Batman and a few other familiar faces.
Price: £28.49 on Xbox One and PS4
---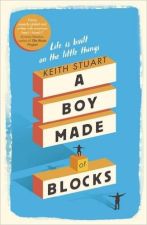 A Boy Made of Blocks – Keith Stuart
---
The Guardian games editor Keith Stuart's debut novel is a personal tale based on his experiences raising an autistic son, and the love of Minecraft that brought them together. Heartfelt, funny and incredibly touching, A Boy Made of Blocks is a great example of the positive impact video games can have.
---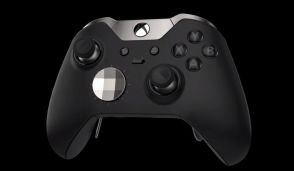 Xbox One Elite controller
---
The Xbox One Elite controller is for pro gamers who want more freedom and control over how they play. The pad features a more ergonomic design, more responsive triggers and new, customisable keys that can be programmed for different functions using an accompanying PC app. Expensive, but top quality.
---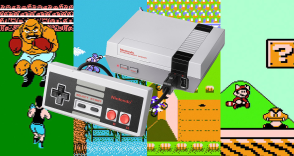 Nintendo Classic Mini
---
Nintendo has revived its 1985 NES home console in miniature just in time for the holiday season. The palm-sized console comes with 30 games built right into it, including Super Mario Bros, Donkey Kong, The Legend of Zelda, Metroid, Pac Man and Mega Man 2. While retaining its retro charm, the Nintendo Classic Mini gets a few modern-day benefits, such as upgraded visuals, the ability to save progress and ports for HMDI and USB cables.
---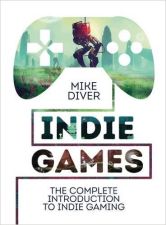 Indie Games: The Complete introduction to Indie Gaming – Mike Diver
---
Indie games have seen an explosion in recent years, not least thanks to their introduction to consoles. Mike Diver's compendium of the indie gaming scene takes an in-depth look at the impact independently-made and small-scale video games have had on the wider gaming market, and includes interviews with LucasArts legend Time Schafer and British game developer David Braben, who helped give birth to the space-faring Elite series.
---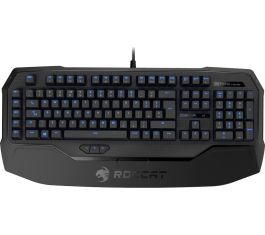 Roccat Ryos MK Pro mechanical keyboard
---
The Ryos MK Pro is a mechanical gaming keyboard with programmable buttons that can be customised according to play style. The keyboard features an extra-wide wrist rest to help see gamers through those marathon sessions which, thanks to the addition of backlit keys, they can continue well into the night. With lightning-fast key responses and loads of configuration options, the Ryos MK Pro makes a great gift for novice and pro PC gamers alike.
---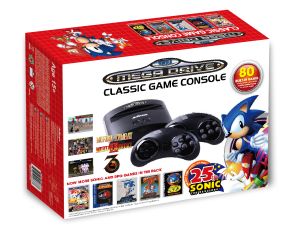 Sega Mega Drive Classic
---
Not to be outdone by its old rival, Sega has also launched mini version of its 1990s classic home console. The Mega Drive Classic comes with 80 built-in games including such classics as Sonic, Ecco the Dolphin and Golden Axe. There's also a slot on top for original Mega Drive cartridges, should they still be knocking about the house.
---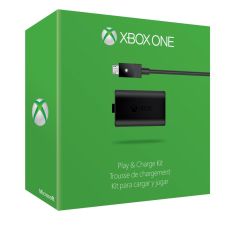 Xbox One Play and Charge Kit
---
It's always a pain when your controller runs out of battery mid-game, particularly when it happens at a pivotal moment in the story or in the midst of battle. The Xbox One Play and Charge Kit is essentially a rechargeable battery for the Xbox One controller that can be used in the place of disposable ones. The battery can be fully charged from the Xbox One in less than four hours, even when the console is in standby mode.
---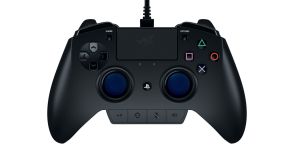 Razer Raiju Pro PS4 controller
---
The Razer Raiju PlayStation 4 controller features four additional programmable buttons as well as a button-mounted control panel to help give professional PS4 gamers an edge in eSports tournaments. The design has also been fine-tuned, resulting in something not a million miles from Microsoft's Xbox one controller.
---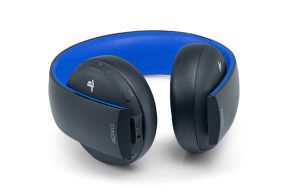 Sony Official Wireless Stereo Headset 2.0
---
Sony's wireless PlayStation 4 headset features a noise-isolating over-ear design, built-in mic and support for 7.1 virtual surround sound, making it a great for gamers without a decent sound setup or who want to enjoy full-fat audio minus the cables. It also features an eight-hour battery life and pre-set sound modes have been optimised for games, movies and music.
---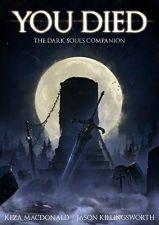 You Died: The Dark Souls Companion – Keza MacDonald and Jason Killingsworth
---
This exploration of the Dark Souls games aims to offer an insight into the hard-as-nails franchise and those who play it. Written by award-winning journalists Keza MacDonald and Jason Killingsworth, the Dark Souls Companion Guide not only examines the origins of the series, but also seeks to discover what it is about the games' punishing gameplay that has them coming back for more. As well as containing tales from players themselves, the Dark Souls Companion Guide also features an exclusive interview with director Hidetaka Miyazaki.
---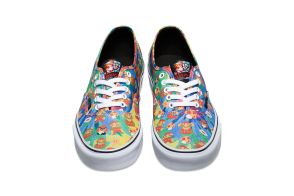 Nintendo Vans
---
Video game fans can now treat their feet to some 8-bit gaming nostalgia thanks to a collaboration between Nintendo and Vans. A new collection of designs from the shoemaker feature all the childhood favourites, like Mario, Donkey Kong and Zelda. It's not just shoes on offer either: you can also buy Nintendo-themed bags, T-shirts, hoodies, jumpers, socks and hats.
---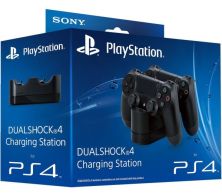 Sony DualShock 4 charging station
---
This charging dock for the PS4's DualShock 4 controllers can charge two pads simultaneously without having to be connected to the console itself. Thanks to an auto-standby function, the station will switch off automatically once the controllers are fully-charged, meaning you don't have to worry when leaving them on overnight.
---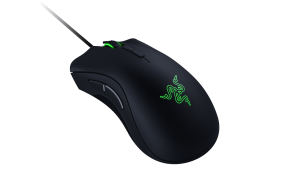 Razer DeathAdder Elite gaming mouse
For something named 'Death Adder', this gaming mouse is surprisingly user-friendly. It's been ergonomically designed to be comfortable to hold for long periods, with textured rubber side grips for added support. Elsewhere, the mouse packs an extremely accurate optical sensor for pinpoint control in-game. It also features programmable buttons for customised gameplay.
For all the latest video game news follow us on Twitter @IBTGamesUK