The new chief executive of carmaker Volkswagen says he is "hurt and annoyed" by the emissions-rigging scandal that has rocked the company and has vowed to win back the trust of customers. Matthias Mueller has told company executives VW has to overhaul its sullied corporate culture following news that the carmaker allegedly ignored warnings from its own staff and a parts supplier several years ago over its dubious emission test practices.
"Nothing can justify deception and manipulation," Mueller, 62, told VW executives, according to prepared remarks seen by the Wall Street Journal. "The outrageous misconduct at Volkswagen that has come to light in recent days hurts and annoys me immensely.
'Lot of hard work ahead'
"The aim is to regain lost confidence. This requires an uncompromising and consistent clarification," and enhanced compliance and governance structures, he noted.
VW, the world's largest auto manufacturer by sales, has been grappling with an escalating fallout after US regulators revealed that the carmaker rigged emissions tests by using "defeat devices" - on-board software that can detect when vehicles are being tested and manipulate their performance.
Some 482,000 diesel cars are alleged to have cheated tests in the US alone, with the Environmental Protection Agency threatening to levy a fine of up to $18bn (£11.9bn; €16bn), or about $37,500 per vehicle.
The scandal forced out former chief executive Martin Winterkorn and saw Mueller, the former head of Porsche, taking over the reins on 25 September.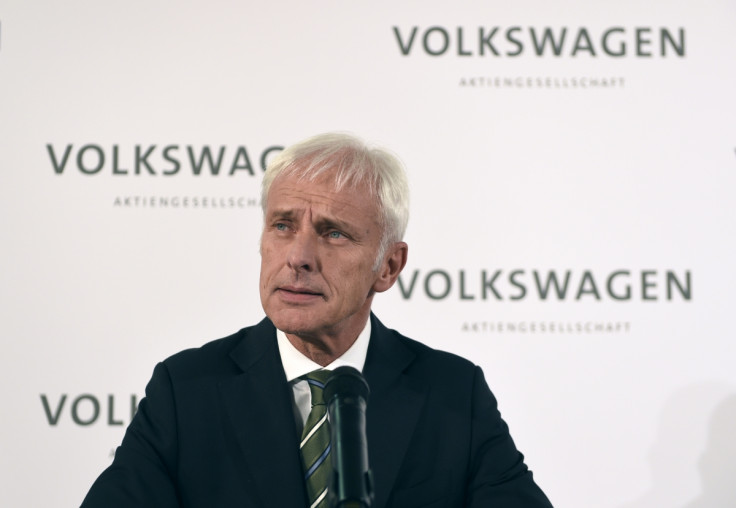 VW has admitted that a defeat device was installed in up to 11 million of its vehicles - most of them sold in Europe - but Mueller said the software was not activated in all of them, and so the final number of vehicles affected is likely to be less. He added that VW faced a "long way and a lot of hard work" in the months ahead to fix its tarnished reputation.
On 28 September, German prosecutors opened an investigation into former CEO Winterkorn and other executives at VW on suspicion of fraud in connection with the emissions scandal. Meanwhile, Reuters reported that Porsche may name its production chief Oliver Blume as its new chief executive this week.