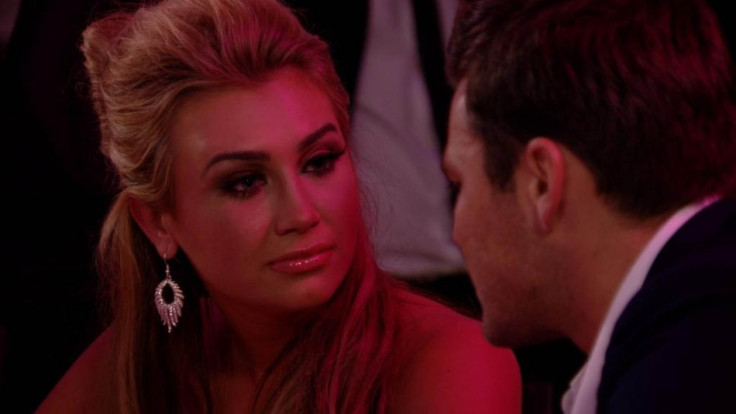 They might have been on and off more times than a light switch, but this season's finale of The Only Way Is Essex sees Lauren Goodger and Mark Wright finally admit that despite breaking off their engagement in August, they still love each other.
In emotional scenes to air tonight, the couple come face-to-face for the first time since their heated argument at Chloe Sims' birthday party last week and have a much needed heart-to-heart.
Just days after Lauren screamed at Mark that she never wanted to see him again, the reality stars finally air out their grievances and confess their true feelings for each other, once and for all.
Mark tells Lauren: 'Every time we argue it gets me down and I can't see you hurt anymore.
'I don't know how you'll take this but I'm telling you this for the future, I love you - but I don't love you like that anymore.'
Despite her explosive rant last week about Mark's new relationship with Sam Faiers, that saw her swear repeatedly at Mark and brand Sam ' desperate' at the party, Lauren admits to Mark that even though she is hurt by the romance she does not want to get back with him.
Even though she had repeatedly insisted she is over her ex-fiancé, she confesses to Mark: 'It breaks my heart to see you with a girl, but I'll never go back with you ever again.
The end to their 10 year relationship finally comes when she tells her first true love: 'I love you but I don't like you,'
'We both know now it's over....You mean the world to me and I hope in the future we will see each other and be friends.' They part amicably, telling each other 'I love you.'