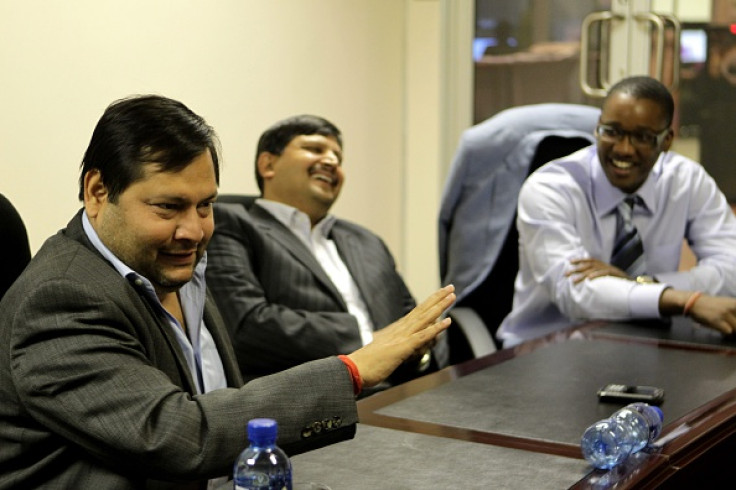 The Gupta brothers, one of the most influential families in South Africa – accused of using their influence over President Jacob Zuma and are embroiled in a corruption probe – have called on the country's high court to force the Financial Intelligence Centre (FIC) to release details regarding the closure of their business accounts.
The wealthy Indian family – including brothers Ajay, Atul and Rajesh – have filed an affidavit in the court seeking details from the country's top financial regulator over the termination of their banking accounts. The regulatory body termed transactions totaling approximately rand 6.8bn ($486m) by family as suspicious in a report to Finance Minister Pravin Gordhan.
The development came after four major banks in South Africa – Barclay's, Standard Bank, FNB and Nedbank – suspended the accounts of several companies owned by the family under the Johannesburg exchange listed Oakbay Resources in early 2016. The banks also rejected to provide any details regarding their decision and refused to make it public.
However, analysts believe that the banks might have taken the decision to protect their "reputational" risk.
Meanwhile, a survey released in November by anti-graph watchdog Public Protector, alleged that the appointment of ministers to the cabinet was influenced by the Gupta family. However, the brothers have refuted the allegations.
They also said that they had not used any influence over Zuma to gain special benefits and rejected accusations of money laundering and fraud.
The Public Protector has sought for an investigation to verify whether Zuma or his ministers and state companies had acted to favour the Guptas.
The South African president is under pressure from the public and his party, who have urged him to step down following growing dissatisfaction and corruption allegations. However, the leader has repetitively denied any wrongdoing.