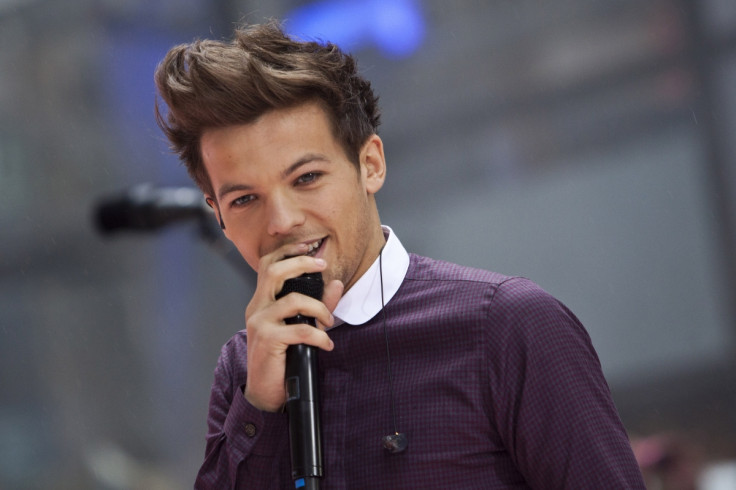 Social media went into a frenzy, Directioners had meltdowns and Zayn Malik's feud with Naughty Boy became old news after it emerged that Louis Tomlinson may soon be a father.
People magazine was the first to report on the One Direction star's alleged foray in fatherhood, claiming that he was expecting a baby with Los Angeles-based stylist Briana Jungwirth. He split with his girlfriend of four years Eleanor Calder in March.
"Louis is happy and very excited about becoming a dad and he thinks Briana will be an amazing mother. It was a surprise at first, but he and Briana are very, very close friends and this has brought them even closer," a mutual friend told the magazine.
Tomlinson's representative has declined to comment.
According to the publication, while Directioners may be beside themselves with grief, Tomlinson couldn't be happier about having a baby and has vowed to be a "hand's on father".
"Louis and Briana care about each other very much and have spent a lot of time together privately over the last few months," the source explained.
"They are both really happy and although they aren't in a relationship, their friendship is extremely strong and they are both really excited about the baby. It's early days and Briana and the baby's health are the most important things right now."
In an interesting twist, Tomlinson posted an April Fool's Day tweet back in 2012, declaring that he was excited about being a father.
"Can't believe I'm going to be a Dad! Wow!!" he told his 19.8m followers.
IBTimes UK has contacted Tomlinson for comment and is awaiting a reply. But until then, we get to know the woman allegedly having Louis' baby a little better.
Briana Jungwirth facts
At 23, she is the same age as the One Direction star.
She dated the singer briefly earlier this year after being introduced by a mutual friend. They are no longer together. A source says the pair are now simply 'close friends'.
She is notoriously private so you won't find her on Twitter, Instagram or even Facebook.
Jungwirth works in Los Angeles as a stylist and is thought to live in Calabasas, California, where her neighbours include the Kardashians and Justin Bieber.
Sources claim she is not a One Direction fan and isn't interested in his fame.
She reportedly spent the 4 July weekend hanging out with Tomlinson's mother Johannah and stepfather Dan after they flew to the US meet up.
She was the first girl that the singer had connected with since he spilt from his long-time girlfriend Eleanor Calder in March 2015.
Tomlinson has allegedly vowed to be at Jungwirth's side and to be a "hands-on dad".
The blonde beauty has been spotted on a number of dates with Tomlinson in May.