Why is Leonardo DiCaprio turning over his Oscar to the US government?
The actor has also given up a Picasso painting and a Jean-Michel Basquiat collage.
Leonardo DiCaprio is giving away his Oscar trophy. Well actually, not the one he won for The Revenant, but Marlon Brando's award that was gifted to him.
The actor received the best actor statuette, which Brando won for his 1954 film On The Waterfront, as a 38th birthday present. He was filming The Wolf Of Wall Street at the time when his associates at the production house Red Granite Pictures gifted it to him.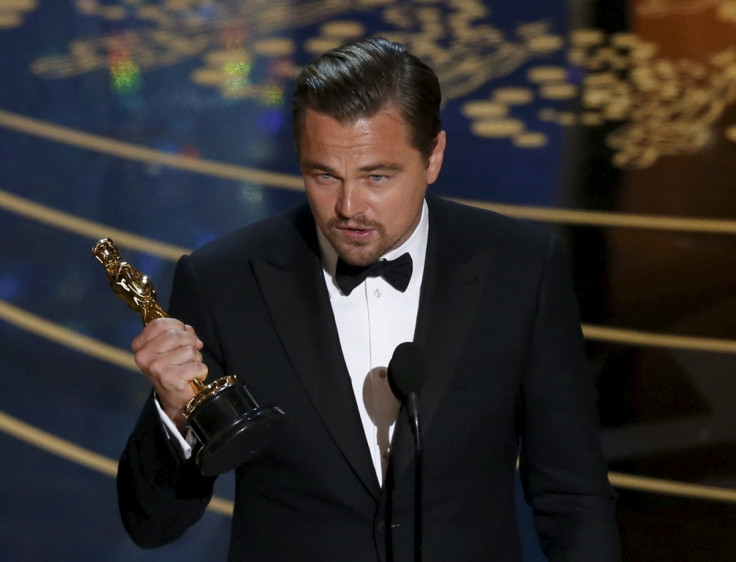 Now, DiCaprio has found himself entangled in a US government investigation into a $3.5bn Malaysian money-laundering scheme linked to Red Granite thanks to the Academy Award and other presents.
The actor has, therefore, decided to turn over to the government Brando's trophy along with a Picasso painting, Jean-Michel Basquiat collage and a photo by Diane Arbus, which were given to him by Jho Low, Red Granite's purported financier.
According to the Inception star's spokesperson, the art works were earlier meant to be auctioned off to raise money for his charitable foundation. "Mr DiCaprio initiated return of these items, which were received and accepted by him for the purpose of being included in an annual charity auction to benefit his eponymous foundation," a statement by the actor's team read.
"He has also returned an Oscar originally won by Marlon Brando, which was given to Mr DiCaprio as a set gift by Red Granite to thank him for his work on The Wolf of Wall Street."
The US Department of Justice is currently investigating Red Granite's co-founder Riza Aziz, who they believe may have helped his stepfather, Malaysian Prime Minister Najib Razak, embezzle $4.5bn in government funds.
Part of the amount was reportedly used to fund the Red Granite and subsequently The Wolf Of Wall Street.
© Copyright IBTimes 2023. All rights reserved.