The news that top-selling artist Taylor Swift is in talks to rejoin Spotify two years after publicly splitting with the streaming service is further evidence of an industry still trying to find its way in the digital age.
This week Spotify's UK head of content programming George Ergatoudis told Music Week he had met Swift's management team to talk about her returning to the service.
Ergatoudis said: "It's not a lock-in, but I've got every reason to be very optimistic Taylor Swift will be coming back to Spotify. I'm not saying it's done, but the indications are good, put it like that."
When Swift released her album, 1989, in 2014 she pulled her entire catalogue from the streaming giant in protest at its free tier.
Swift said at the time: "Music is art, and art is important and rare. Important, rare things are valuable. Valuable things should be paid for."
Adele held back her album, 25, from all streaming services for seven months after its initial physical and digital release in November 2015, to boost sales. The result was she sold 17.4 million copies of her third album in just six weeks.
But Ergatoudis said: "The world's moved on a lot, even in the last year. There's a hell of a different market right now."
This is very true for the music industry, which has been in turmoil for more than a decade. The only constant factor is that most of parts of the sector are in decline.
But if you only read the headlines, you could be forgiven for thinking the music industry is in rude health.
Canadian hip hop star Drake was crowned the most streamed artist in 2016, racking up more than 4.7 billion streams this year.
Song and dance
His song One Dance, from the album Views, was streamed 960 million times alone, earning the record company an estimated $6.9m (£5.5m) in royalties, out of which writers and musicians are paid.
The BPI, which represents the British music industry, said in May that one in every six albums sold worldwide last year was by a British artist. The charge was led by Adele, Ed Sheeran, Sam Smith, One Direction and Coldplay.
The UK music industry accounted for 17.1% of the global music market last year, its highest ever share.
But take a closer look at the at the industry, and the numbers begin to look more painful.
UK record companies posted combined annual revenues of £688m in 2015, said the BPI, just under 1% down on a year before.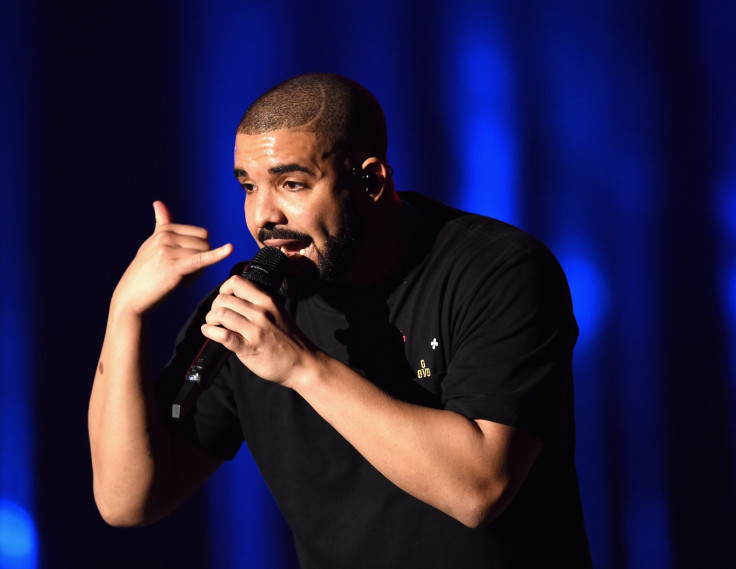 Over the long term the fall has been much more dramatic. Ten years ago sales by the British music business accounted for £1.2bn, a slump of 42% in a decade.
The clear reason for this fall is the rise of digital services such as Deezer and Google Play as well as Spotify and Apple Music, which represents a massive consumer shift from owning music to simply streaming it over digital devices.
The BPI said ad-funded websites paid out a "meagre" £24.4m in 2015 in royalties in the UK. This was despite British fans streaming almost 27 billion music videos, an 88% increase from 2014.
Last year YouTube paid out $740m in music rights payments worldwide, according to a report from industry-funded body UK Music. This is up 11% from 2014, despite total views jumping by 132% to 751 billion streams. Per-stream rates fell from $0.0020 to $0.0010.
Musicians as diverse as Paul McCartney, U2 and Kings of Leon are among 160 artists and record labels that signed a petition in June that hit out at YouTube.
Free and stolen content
Nine Inch Nails' frontman Trent Reznor said: "I find YouTube's business to be very disingenuous. It is built on the backs of free, stolen content and that's how they got that big."
YouTube countered: "To date, we have paid out over $3bn to the music industry – and that number is growing year on year.'
One of the few parts of the industry doing well as far as artists are concerned is live music.
Gig sales generated £904m last year, said UK Music. This was a 2.2% dip on the year before, but this was due to a fall in the number of regional venues.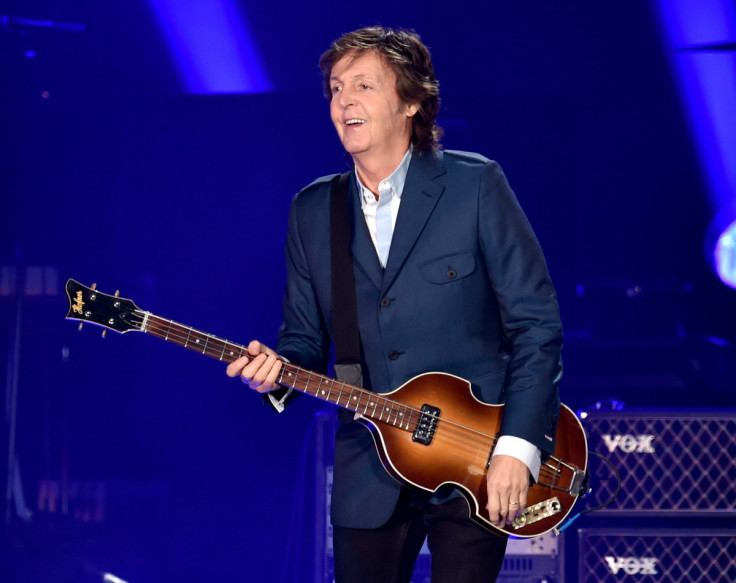 However, last year's gig revenue is a 37% jump on 2012, reflecting the growth of concerts as artists go where the money is.
Live music first overtook recorded music in 2009, according to the Performing Rights Society. This move overturns a lead that recorded music had enjoyed over gigs for decades.
Musicians generally keep between 80% to 100% of the ticket price of a concert. Promoters take whatever ticket value is left as well as all of the food, drink, merchandise and car parking revenues. Ticket agencies live on fees charged on top of the face value ticket prices.
But live gigs tend to favour older musicians with large back catalogues and a sizeable fan base.
Hollow inside
This move explains why older stars are back touring, the end of studio-only bands, and the introduction of residencies for biggest artists who can draw crowds to the same venue night after night.
But many complain that this system has helped blunt the cutting edge music had enjoyed in popular culture. There was a time, not so long ago, when most people in the country knew what the UK's Number One single was. Now nobody knows. Or cares.
It is harder for new styles and new bands to break through, because it is harder to break trends and still earn living from modest record sales. Because royalties are so low, only a mega hit album will keep a career going.
The music business resembles an elaborate soufflé, where a rich crust hides hollow insides.