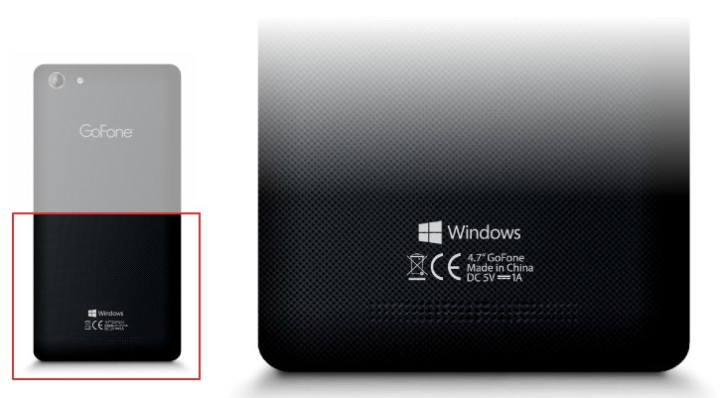 A photo of the upcoming GoFone GF47W smartphone having Microsoft's 'Windows' branding confirms recent rumours hinting that the Redmond-based company would drop the 'Windows Phone' brand.
Recently, an internal Microsoft document surfaced suggesting the company is curbing the usage of the 'Windows Phone' name and logo in favour of the Windows logo.
This move by Microsoft is to merge Windows Phone and Windows RT into a single mobile OS, which is expected to be launched next year.
A new UK company, My Go, has confirmed that it is working on its first Windows Phone handset named GoFone GF47W. The product page of the handset at the My Go site has been listed with a tag line which reads, "CONFIDENTIAL Internal Use Only."
Besides, the URL of the site contains 'project' in it which again hints that the device is going through the development process.
There are a number of photos of the upcoming device on the site. What grabs the attention is a photo of the smartphone having the 'Windows' logo (check the above photo). This appears to be the first time an official product from a Microsoft partner has been seen with the Windows logo instead of the Windows Phone logo, reports Neowin.
Currently, there is no information as to when the handset will see a market roll-out. Therefore, there are no details as to when the transition from Windows Phone to Windows will happen officially.