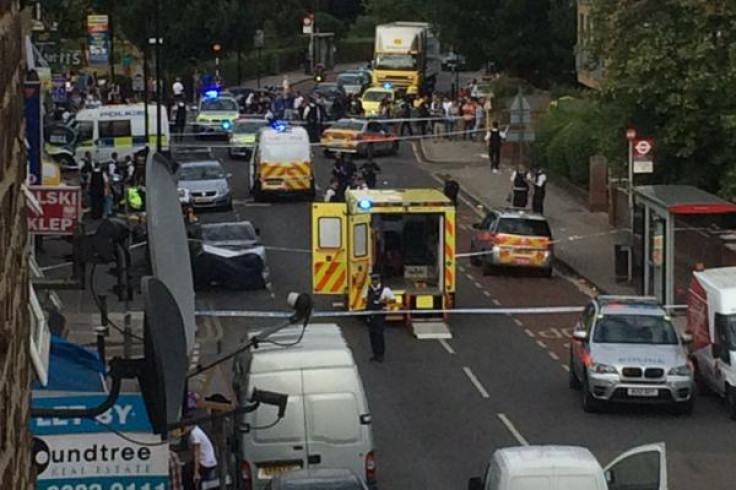 A 26-year-old man was shot in the face in Wood Green near one of London's most violent streets. Armed Met Police officers were called to the High Road in N22 at 9.55pm on Tuesday (23 March 2016) after a man walked into a shop saying he had been shot.
The victim had disappeared from the premises by the time that officers and paramedics attended the scene, but detectives later discovered that an incident had taken place at nearby Lordship Lane. Minutes after arriving, police were called to reports of an abandoned vehicle along the same road and witnesses reported seeing three men fleeing the area.
Officers were later contacted by staff at a north London hospital who said a man had been brought in with non-life threatening gunshot injuries to the face. No arrests have been made and officers from the Met's anti-gang unit Trident and Area Crime Command continue to investigate.
Lordship Lane was the scene of suspected gangland violence last summer when Turkish father-of-two Erdoğan Güzel and Sonya Gencheva were gunned down in a hail of machine-gun bullets in a drive-by shooting in July. Güzel died of his injuries and Gencheva survived. Scotland Yard believed they were caught in the crossfire of feuding groups.
Last year, an IBTimes UK investigation revealed the High Road in Haringey to have had the highest number of stabbings in the capital between 2012 and 2014. There were 58 stabbings along the road, more than double the number on Old Kent Road in Southwark, which had the second-highest number of recorded stabbings with 28.
Anyone with information should call the Trident and Area Crime Command on 0208 217 7383 or Crimestoppers anonymously on 0800 555 111.