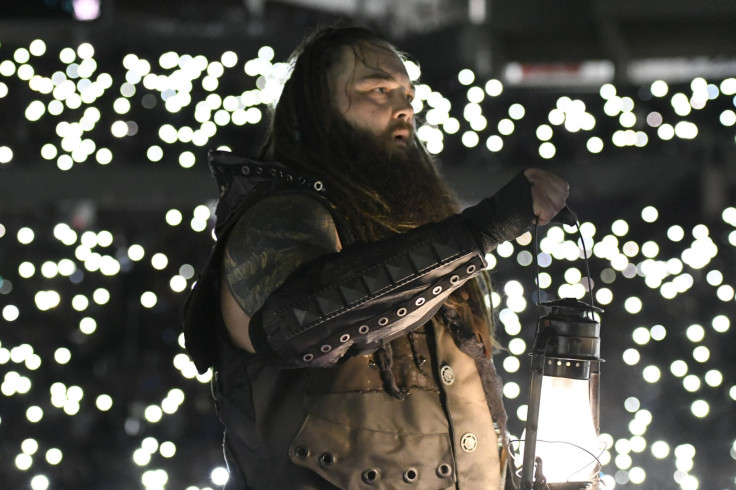 WWE superstar Bray Wyatt's wife has filed for divorce from the Eater of Worlds after he allegedly cheated on her with 23-year-old Jojo Offerman, who was a Total Divas star before she became an announcer. The former couple were married for five years.
Samantha Rotunda has filed for divorce in Hernando County, citing "adultery and misdeeds" on the part of Wyatt, and has demanded their marital home, child support, alimony and maximum custody of the children, according to court documents obtained by Daily Mail.
The report goes on to say that Samantha's lawyer, Ray Rafool, who named Offerman as the other woman, also informed the publication that they have obtained phone records that show Wyatt, whose real name is Windham Lawrence Rotunda, is in "continuous contact" with the ring announcer.
Wyatt has filed an injunction in Hernando County seeking to keep his wife from talking about them parting ways while accusing her of trying to ruin his reputation by making defamatory statements about him to several people in their community. He has also accused her of posting lies on social media "in an effort to damage the husband's business ventures in the entertainment industry."
"I do represent Mr. Rotunda in his dissolution of marriage case in Hernando County, Florida," Wyatt's attorney Jim Knox said. "As you know, these cases involve the private lives of the participants and sometimes unpleasant disputes. I would ask that you respect the privacy of both litigants in this matter and I have no other comments to make."
Samantha, in her divorce petition, has said that she and Wyatt married in 2012 and separated in March this year. The former couple share two daughters aged 6 and 4 years.