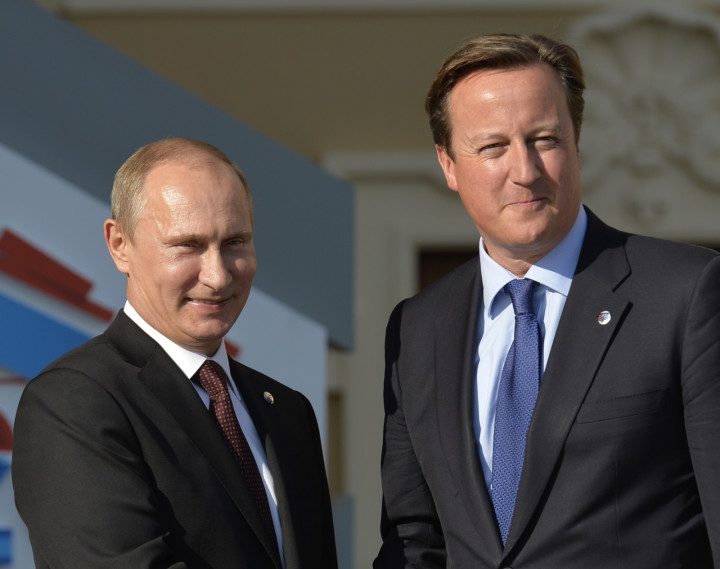 David Cameron has warned that the mistakes made in appeasing Adolf Hitler during the 1930s must not be repeated in the treatment of Vladimir Putin.
Speaking behind closed doors at an EU summit in Brussels, the prime minster warned European leaders that Putin must be prevented from seizing all of the Ukraine to avoid the situation that led to the start of World War II, 75 years ago today.
Cameron compared the current crisis in Ukraine with former prime minister Neville Chamberlain's appeasement of the Nazi leader in Munich in 1938. This approach allowed Germany to invade Poland the following year, which triggered Britain's declaration of war on 3 September 1939.
Cameron is quoted by Italian newspaper La Repubblica as saying: "We run the risk of repeating the mistakes made in Munich in 38. We cannot know what will happen next.
"This time we cannot meet Putin's demands. He has already taken Crimea and we cannot allow him to take the whole country."
Downing Street declined to confirm whether Cameron really said the remarks regarding Putin. However it did not refute the accuracy of the comments.

Cameron's reported comments were published after Putin allegedly told the outgoing president of the European commission, Jose Manual Barroso, that he could "take Kiev in two weeks" if he wanted.
According to reports, Barroso asked Putin about the presence of around Russian troops in eastern Ukraine. Nato believes there are currently 1,000 Russian troops who have invaded the country, with Ukraine puting the figure closer to 1,600.
"The problem is not this, but that if I want I'll take Kiev in two weeks," Putin is reported to have said, according to La Repubblica.
Putin's senior foreign policy adviser, Yuri Ushakov, said the comments were "taken out of the context" and criticised Barroso for leaking the conversation.
"This is incorrect, and is outside all the normal framework of diplomatic practice, if he did say it. This is simply not appropriate for a serious political figure" Ushakov said, according to the Russian Interfax news agency.
Ceasefire
Elsewhere, Ukraine president Petro Poroshenko has claimed that a "permanent ceasefire" has been reached between Russia and eastern Ukraine.
Poroshenko tweeted: "As a result of my telephone conversation with the Russian President we reached an agreement on a permanent ceasefire on Donbass [Eastern Ukraine]. Glory to Ukraine."
However, Putin's spokesman Dmitry Peskov denies a ceasefire has been reached as "Russia is not a party in the conflict".
US President Barack Obama said no deal between the nations would be reached if Russian continues to send troops in Ukraine "disguised as separatists".
He told a press conference in Estonia: "We have consistently supported the effort of President Poroshenko to achieve a meaningful ceasefire that could lead to a political settlement of the conflict.
"So far it hasn't helped, either because Russia hasn't been serious about it or has pretended that it's not controlling the separatists."