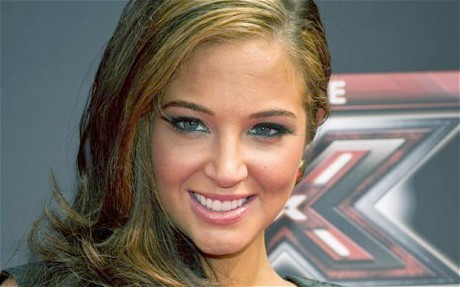 Tulisa Contostavlos has found herself embroiled in airport bust-up that led to her personal assistant being headbutted.
The 23-year-old X factor judge's PA and best friend Gareth Varey was allegedly assaulted after he came to her defence at a Glasgow airport.
According to reports, the pair were caught in a fracas with a fellow passenger after Varey allegedly heard a man making a derogatory comment about Tulisa in an airport shop.
After confronting the unidentified man, a row broke out between the two and Varey was attacked.
Airport staff had to be called to defuse the situation before the hitmaker and her group could board their flight back to London.
A witness told the Mirror: "There was a lot of talk about one of Tulisa's group being headbutted. They all wanted to sort it out before take-off.
"Tulisa stayed back with a girl and a guy, where they continued arguing their case with staff.
"She was desperately trying to diffuse the situation but the argument was getting heated.
"Tulisa didn't want to leave the matter unresolved as, she said, they would be 30,000ft in their air. They didn't want anything else to kick off."
Following the dispute an agitated Varey took to Twitter to vent his anger: "Let's take a moment to think about the p***k that felt the need to headbutt me," before deleting it.
A police spokesperson said: "We were called to an incident in Glasgow airport involving two people. They were spoken to. No complaint was made."