The former underage prostitute at the centre of a French footballer sex scandal has converted from call girl to fashion designer.
Zahia Dehar made headlines in 2011 when she claimed that French football stars Franck Ribery, Karim Benzema and Sidney Govou had paid thousands of pounds to have sex with her when she was just 17.
Now, at 19, she has launched a new range of lingerie at Palais Brongniart as part of the Haute Couture fashion week in Paris.
Designer Karl Lagerfeld, the creative director behind global luxury label Chanel, photographed her lookbook.
Dehar took to the runway to reveal the collection wearing some of her own designs, including a revealing sheer gown decorated in petals which left little to the imagination.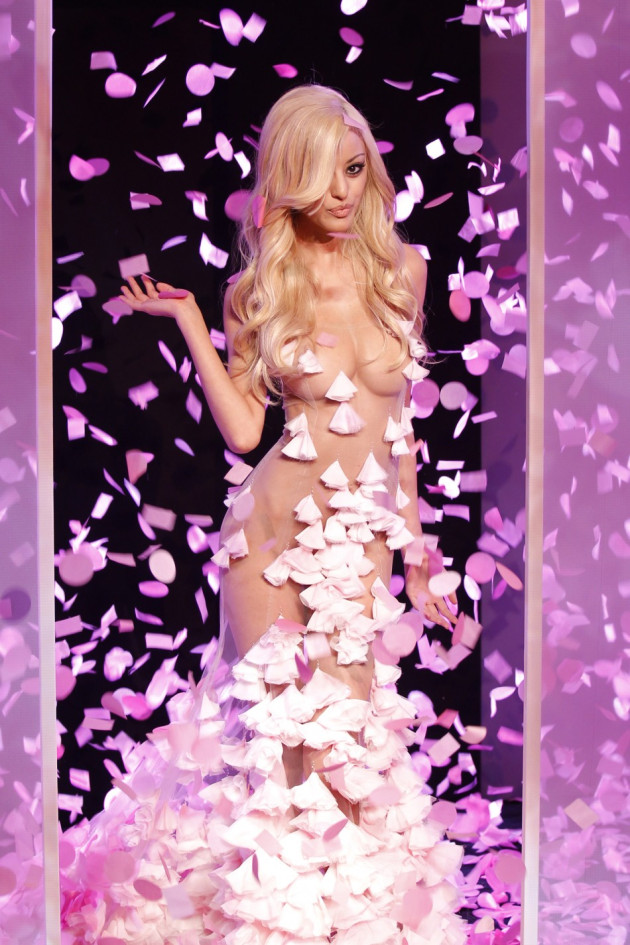 In France, where the accused men lived, prostitution is legal. But women selling sexual services must be 18 years old or over.
Dehar was under age when she became involved with the footballers, with allegations resulting in up to three years in prison and fines of up to £40,000 for the men.
But while the men have been shamed, Dehar has taken advantage of her notoriety, and turned her life around.
Shortly after the allegations were made, Dehar became a lingerie model and appeared on the cover of V magazine and Vanity Fair Italy, among other publications.
Mention of her new lingerie line has also been made in the respected fashion title WWD.