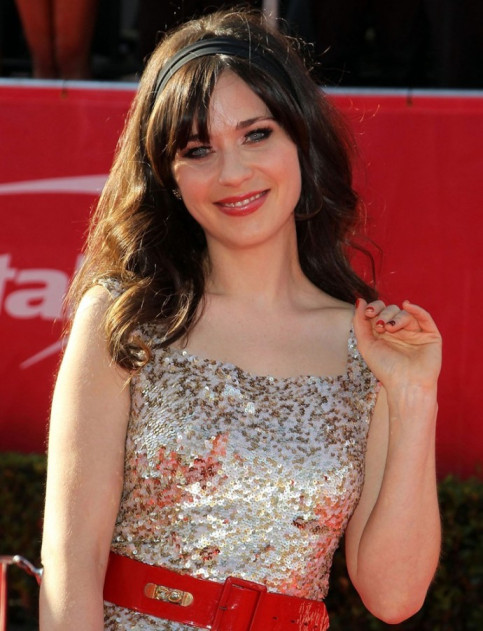 Congratulations are in order for New Girl star Zooey Deschanel who is pregnant with her first child.
The quirky 34-year-old actress and boyfriend Jacob Pechenik confirmed that they are in the family way following a whirlwind romance.
Deschanel has been dating Pechenik - who is the producer on her upcoming film with Bill Murray, Rock the Kasbah, since mid-2014 - and their little bundle of joy is due this summer.
"Jacob and I are over the moon. We are so excited to meet our little one," Deschanel told People magazine.
Deschanel's baby news comes months after she admitted that she hated being quizzed about her plans for motherhood.
"Like every woman is dying to give birth! I don't think so. Nobody asks guys that," she told InStyle magazine.
"And you go into a supermarket and every tabloid is like, 'Pregnant and Alone!' Stuck in the 1950s ideal of how a woman should live her life. This brings out the fiery feminist in me."
Although there's no word on the baby's sex, Deschanel will not be short of pregnancy pals because her sister Emily and her husband, actor David Hornsby, are expecting their second child.
Deschanel was previously married to musician Ben Gibbard. The pair split in 2012.