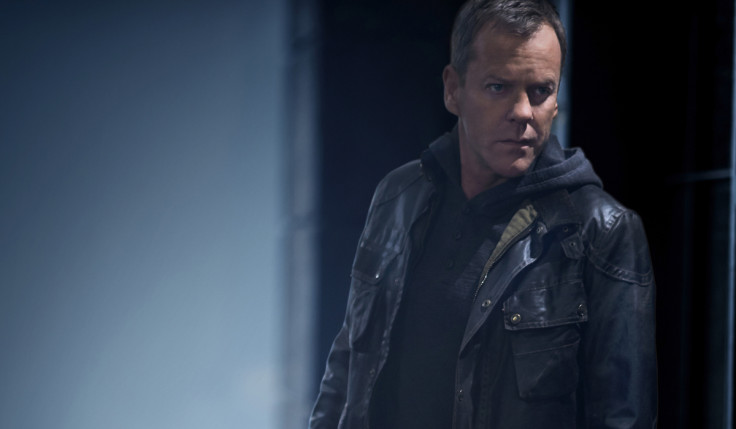 Kiefer Sutherland has admitted he isn't interested in returning for another season of 24.
Speaking to The Telegraph, Sutherland spoke well of his experience filming the show in London, but added: "Me, I don't see going back to it.
"We had set out to do 12 episodes to end the show and deal with some of the past history of the show. It was also an irresistible opportunity to go shoot in England. So for all of those reasons it made sense to do that last season."
24 had ended in 2010 with the culmination of season 8, but a ninth shorter season called Live Another Day aired this year and was a huge success. In July we speculated where the show might go next following its ending – which left just enough hanging to suggest a return.
However Sutherland's comment does suggest that the long-running series – which began in 2001 – might have now ended for good. Fan speculation had pondered whether Sutherland's co-star and co-lead Yvonne Strahovski might take over.
After the success of its return this year, it's hard to imagine Fox will be giving up on the show entirely.
Of course actors are always stating their desire to try something different before they eventually return to a beloved role, and Sutherland alluded to that, saying: "I think I said the same thing at the end of season 8 so I would hate to be held to that."
Sutherland was speaking to The Telegraph to promote Sky Arts one-off comedy Marked, in which his downtrodden middle aged man attempts to take out his nemesis neighbour for money – with presumably hilarious consequences.
On his experience filming in and around London this year, Sutherland said: "We loved shooting in London. I've always loved it. Jon Cassar, the lead director of 24, loved it too.
"We went off to shoot other jobs and both of us would send back texts saying, 'Well, it ain't London.' London is going through an extraordinary time. I had a real sense that London was undergoing a creative renaissance just as it was between 1966 and 1969."
So is 24 dead? We wouldn't count on it, whether Sutherland returns or not.