As part of President Rodrigo Duterte's crackdown on internet gambling and fraud, the Philippines police arrested 25 South Koreans in the capital Manila this week, according to reports on Friday (19 May).
Twelve of the Koreans are wanted in Seoul for their alleged involvement in internet fraud and voice phishing, Bureau of Immigration Commissioner Jaime Morente was cited as saying by the Associated Press.
They reportedly duped hundreds of their fellow South Korean nationals into investing money in fake construction projects in the Philippines. The victims apparently lost money in the scam as they had revealed private information to callers who masqueraded as legitimate real estate companies.
The bureau in the Philippines arrested the suspects on Wednesday (17 May) from a posh apartment.
The National Bureau of Investigation (NBI) also informed the media on Friday about the arrest of five South Korean citizens who were allegedly running a website for illegal online sports betting and casino gambling in an upmarket society.
NBI Deputy Director Ferdinand Lavin said the five men were arrested on 15 May. They face charges for illegal gambling as the activity of the suspects also facilitated money laundering. The men covered their faces with hands or shirts as they were made to stand in front of the cameras during a news conference on Friday.
Reports suggest that among the 25 suspects, four South Korean women were also arrested on 16 May for allegedly operating an illegal online casino inside a mall in the Philippines.
The reports of arrests for alleged online fraud and gambling comes months after Duterte ordered to close all forms of online gambling in the country.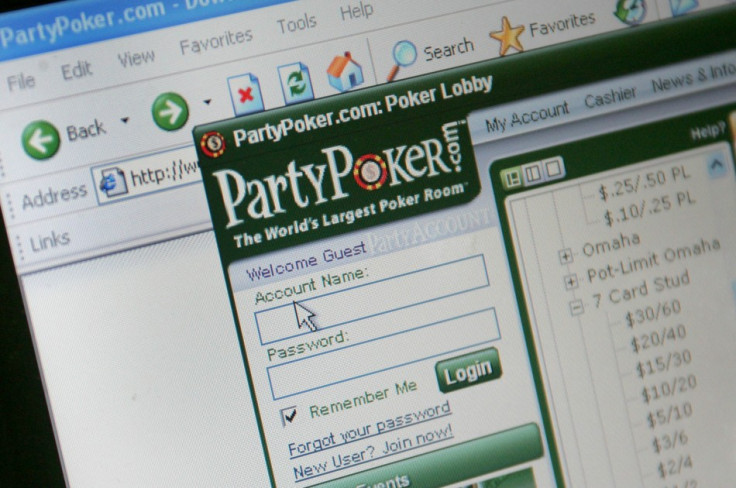 In December 2016, the president, who is famously branded as the 'punisher' and 'Duterte Harry' for taking a tough stand in his campaign against illegal drugs, said his country was not benefitting from online gambling and hence his decision to halt it. He, however, did not give a timeframe when he plans to impose the ban or give details on its scope, but said the government had no mechanism to regulate the industry in the country.
His announcement was reported to have come as a huge blow as the Philippines has one of Asia's most freewheeling gaming industries and attracts many foreign tourists. It is estimated to lose about pesos 10bn ($200m) in annual revenues if the government decides to shut down or not renew the licenses of operating e-bingo and e-games outlets.