It was Boybands versus Girlbands on this week's X Factor with the contestants performing much-loved tracks from the likes of the Spice Girls, Wilson Phillips, One Direction and Wham!
And while the songs were uplifting, the show turned into something of a crying fest with the acts bemoaning the backlash they have faced on social media, after Gifty Louise was unceremoniously ejected from the show in a shocking sing-off with Four of Diamonds last week.
In an apparent bid for sympathy, the four-piece girl band sobbed on each other's shoulders as they read out tweets from disgruntled viewers questioning their singing ability and their presence on the show.
"Absolutely disgusted at #gifty being sent home on #XFactor not happy, four of diamonds are shockingly bad," one person wrote.
One scathing tweet read: "Four of diamonds are legit Poundland version of little mix. Should have just called them Lidl Mix".
Band member Caroline Alvarez responded to the negative reaction saying: "It was hurtful to read them. We definitely have our days where there are tears, but we are all so close we pick each other up."
Unfortunately, their lacklustre performance of Wilson Phillips Hold On elicited a similar reaction on Twitter this week too.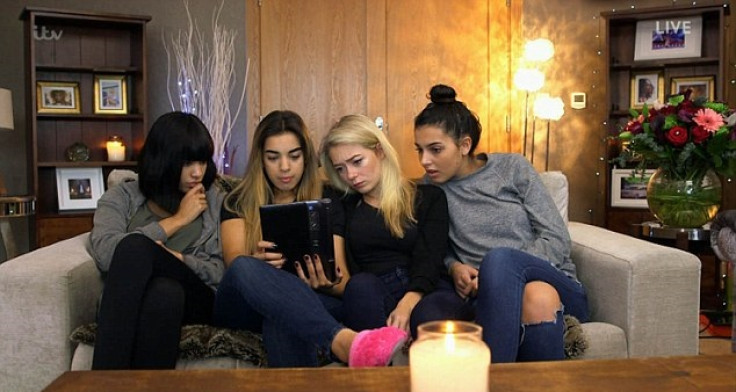 "They could put four random girls on each week and no one would realise," said one unimpressed viewer. "Someone wake us up when this is over #betterthansleepingpills," said another.
The judges however, seemed to be gushing over all the singers regardless of whether they managed to hold a tune or not. "You really truly shined like diamonds," says Nicole.
While we might forgive Sam Lavery for thinking I'll Stand By You is an original Girls Aloud track, her out of tune vocals were unforgivable, but seemed to also fall on the judges deaf ears.
One of the favourites for the final, Matt Terry has been consistently praised for his spiraling vocals, but his cheesy Wham! impersonation got the better of him. "It was a bit karaoke," admitted Louis Walsh.
"You didn't take yourself too seriously, I loved it," Simon said adding cheekily, "This was the first time Louis hasn't liked the words 'I'm your man.' "
Ryan Lawrie was also feeling a bit sorry for himself after being lambasted on social media last week. And while he redeemed himself with his toe-tapping version of The Beatles Twist and Shout, it still wasn't quite enough for Sharon. "Is that the most you can give?" she said clearly unconvinced.
Emily Middlemas had a task on her hands to top last week's show-stopping rendition of Radiohead's Creep. Performing One Direction's What Makes You Beautiful against some stunning staging she had the judges in raptures "you are the future" said Simon. "The voice of an angel" added Nicole Scherzinger". Admittedly it was good, but not as good as last week.
In contrast 5 After Midnight came back with a bang singing The Spice Girls Say You'll Be There. It was an unlikely choice, but one that paid off as they brought their energy and groove to the track putting their own soul-infused stamp on it.
"You took a Spice Girls song and made it sound like Stevie Wonder!" said Nicole.
Even Simon felt compelled to congratulate mentor Louis for the unexpected song choice. "When I heard you were singing that song I thought 'Oh my God' but you just landed tonight. Everything about it felt real. It was boy power."
It was another good week for Finnish singer Saara Alto who took the Girls Aloud track Sound of the Underground and transformed it into something out of Madame Butterfly. "I don't know what you've got on your head but your voice is amazing," said Louis.
Simon noted that while her quirks make her intriguing, the production team were going to town on her. "You are fantastically nuts, and I mean that as a complement," he said, " but don't become the choreographer's puppet", Simon warned.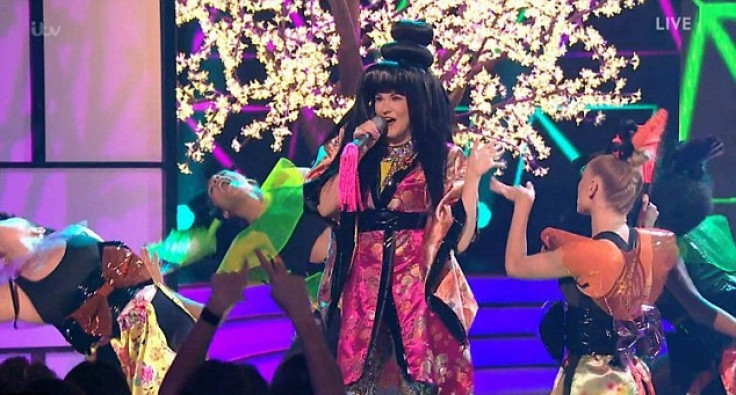 Of course, no discussion about the X Factor could be complete without a mention of Honey G. The notorious rapper from North Weezy brought us more of the same with her version of Kriss Kross's Jump and her while act is getting tired, the judges can't seem to get enough of the recruitment consultant turned rapper, inexplicably giving her a standing ovation.
"I'm not gonna lie, the person who stole the show was Honey G" said Nicole. "You smashed it!" Louis exclaimed calling it her "best performance so far'."
Justifying her presence on the show Simon said: "If the public like her they'll keep voting her in. It's as simple as that."
Sacrificing singing talent for ratings, TV's Mr Nasty appears to have lost his acerbic tongue.
As one viewer commented: "We want the old Simon back. When they were c**p he told them."