50 Cent net worth: Rapper brushes off swearing arrest on Instagram after paying $1,800 fine
Hip-hop star was was held after using 'profanities' during a performance in St Kitts.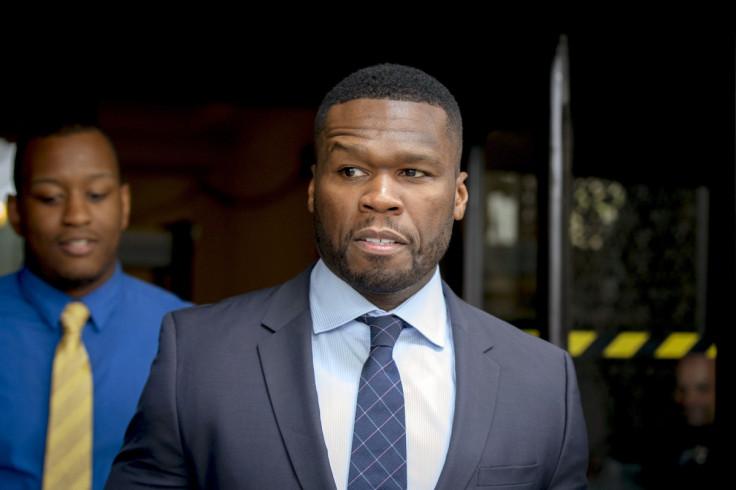 50 Cent has shrugged off his recent arrest in a string of posts on social media. The US rapper, who was detained in the Caribbean island of St Kitts after an expletive-filled performance during a music festival, made light of the drama as he continued to promote his various projects.
The 40-year-old rapper was formally arrested and charged for the offence of "making use of indecent language" during his performance, despite being previously warned not to use bad language during his set. Under St Kitts' Small Charges Act, it is an offence to use profane words in public places.
However, his spokesperson, Amanda Ruisi, said it was a last-minute gig as he had initially only been booked to host the event. "When he arrived at the festival, organisers asked him to perform, he obliged, and used the DJ they had there," she said. "Unfortunately, they didn't have the clean version to his tracks, so there were profanities used during his performance. The show was a great success, and he will make sure for future trips to St. Kitts that he leaves the 'motherf*****s' in the United States."
The I Get Money hit maker, real name Curtis Jackson, headed home after appearing in court and paying an $1,800 fine (£1,360). It was business as usual for the star following his release. Taking to social media he made light of the arrest with a snap of his alter ego Kanan dressed in a prison uniform along with the caption: "What you in 4 MURDER all I said was mother**ker. LMAO #FRIGO"
Another image showed a picturesque view from a yacht with a two glassed and a bottle of Effen vodka on a table. He captioned the image: " Now this is more like it, I'm chilling, I'm chilling chilling. #EFFENVODKA #FRIGO."
Fiddy has had multiple run-ins with the law since his first arrest back in 1994 for selling four vials of cocaine to an undercover police officer. While $1,800 may not be a drop in the ocean for some celebrities, there is a good chance Get Rich or Die Tryin' star, who filed for bankruptcy, may have been feeling short-changed. Fiddy filed for chapter 11 bankruptcy in July 2015, days after a judge ruled that the Grammy winner must pay $5m in damages to Lastonia Leviston, 36, after posting a sex tape involving her boyfriend without her consent.
Back in April, he reportedly submitted a repayment plan to tackle his bankruptcy, offering to clear his debts of $23m (£16.1m) to creditors over a five-year period. The legal documents reportedly list the three main recipients of the repayments, with Sleek Audio promised $17.3m and SunTrust Bank set for $4.9m.
© Copyright IBTimes 2023. All rights reserved.