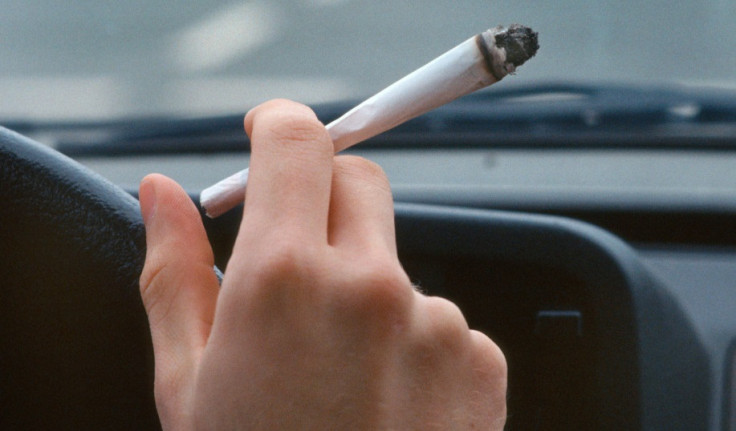 A new police survey has revealed that 63% of drivers stopped on suspicion of drug-driving have failed roadside drug tests since new testing kits were introduced. Of the 5,857 roadside drug tests conducted in the last year, 3,718 drivers have tested positive for illegal substances such as cocaine and cannabis.
In March 2015, police forces across the nation introduced new easy-to-use 'drugalyser' testing kits which can yield results in minutes. The kits use a saliva swab that can identify up to 17 illegal drugs, in addition to some prescription drugs used for insomnia or anxiety.
Drug-driving is blamed for around 200 deaths each year in England and Wales. Tough new legislation brought in last year sees offenders prosecuted under a specific offence. But the law does allow for permissible drug limits at very low levels.
Formerly motorists had their eyes examined by officers for signs of dilation with a doctor summoned to conduct blood tests at a police station if they thought they were high. This wait, which often took hours, meant that drug levels at the time of arrest were hard to pinpoint.
Under the current legislation, motorists face a minimum of a year's ban if they are found to have drugs in their system. They can also be handed an unlimited fine and up to six months in prison.
The high-proportion of drug-drivers arrested after being stopped by police is in contrast to just 10% of motorists in England and Wales who take roadside alcohol breath tests found to be over the limit in 2013. In that year police carried out 684,000 breathalyser tests – of which 72,000, around 10%, either refused or tested positive.
The Daily Mail, who conducted the research, received responses from 36 of the 43 forces in England and Wales, of which 26 provided figures covering the year period from March last year to the end of February 2016.
The highest rate was found by Sussex Police with 82%, while Scotland Yard reports that out of 344 tests 699 tests were positive – about 50%. Tory MP Karl McCartney, who sits on the Commons transport committee, said to the newspaper: "The huge increase in those being caught shows the new law is working. It is unbelievable that the previous Labour government did nothing when this problem had been well known for decades."