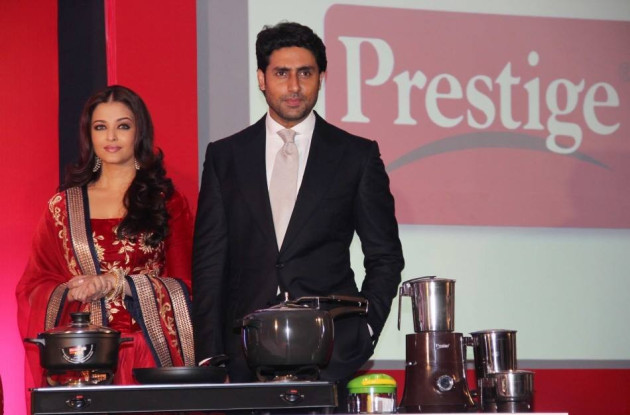 Bollywood's power couple Aishwarya Rai Bachchan and Abhishek Bachchan's sizzling chemistry was on display for their brand new Prestige (a kitchen appliances brand) ad. The duo was last seen together on the big screen for the super hit movie Dhoom 2. Their last endorsement together was for Lux. The couple stated that both of them being fans of homemade food, agreed to go ahead with the ad.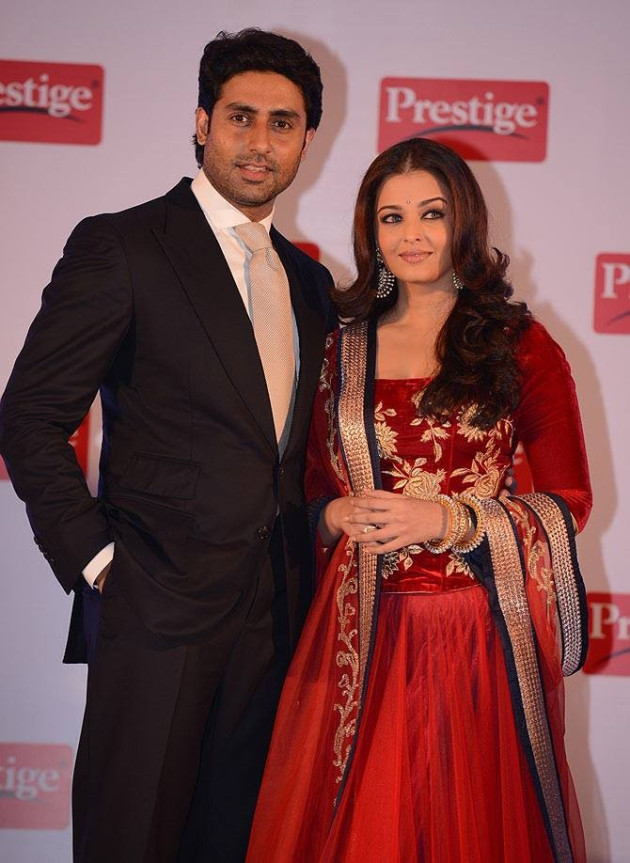 Meanwhile, the rumour mill is abuzz that Aishwarya might make a comeback soon, with none other than Bollywood superstar Hrithik Roshan. However, the green eyed beauty chooses to be tight lipped about the same.
"I think I should leave it for the respective people to make the announcements if there are any," she said.
She added that she has been "reading scripts and work is getting finalized", but "the conclusion and consequence of it, when we arrive at it there will be announcements made."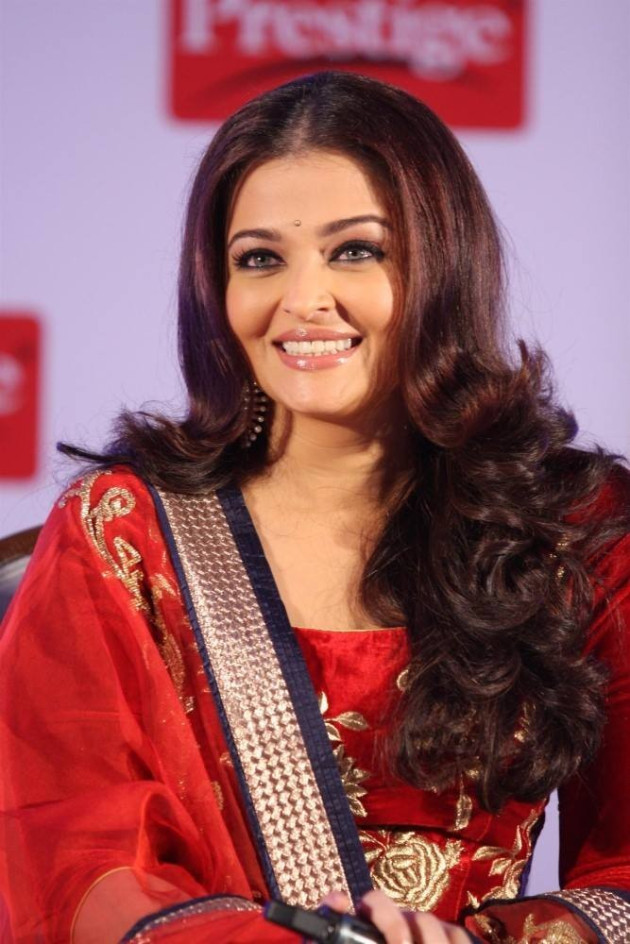 The former Miss World, meanwhile, is very much in the spotlight as she is going around the country, inaugurating showrooms as the brand ambassador for the famous jewellery chain, Kalyan jewellers.
Known for being the endorsement queen in India, the actress recently signed up as the brand ambassador for real estate developers Lodha Group for their 17.5-acre premium project, The Park, in the western Indian city of Mumbai.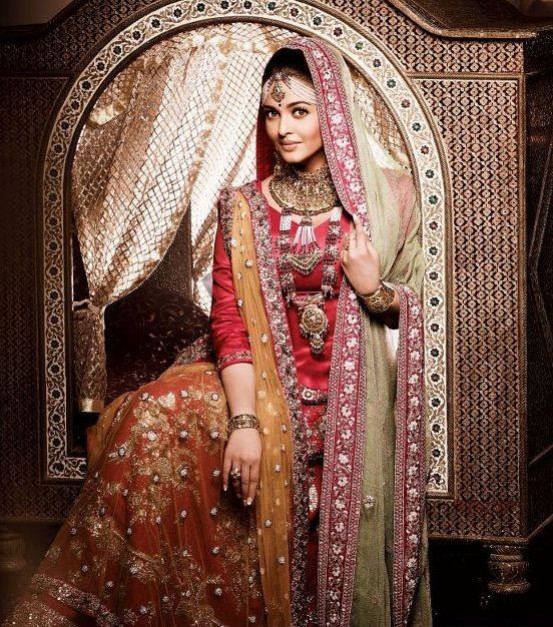 According to a report in The Economic Times, the actress has herself bought a four-bedroom apartment for Rs 5 Crore (£51,244.58) from the project.
While her fans have been content watching their favourite actress in these endorsements for the moment, Rai faces the big question on her return to the silver screen. Aishwarya, who has acted in world-famous films such as Pink Panther 2, The Mistress of Spices and Provoked, has reportedly not signed any films since she went on maternity break.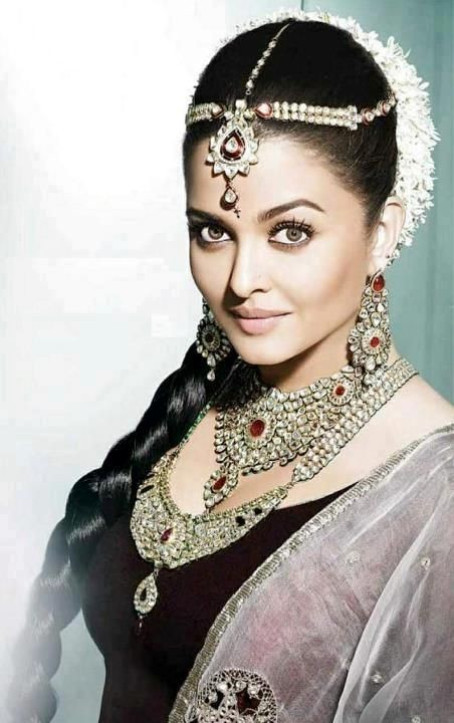 Aishwarya has certainly transformed herself ever since giving birth to daughter Aaradhya in November 2011. The Pride and Prejudice actress was under a lot of pressure from media to bounce back into her pre-pregnancy shape immediately after giving birth.
However, the actress, who claimed to be in love with the phase of motherhood, denied to bow down to the public demand and took her own time to get back to shape.
Scroll down for the video of the ad.
[Video Courtesy: Youtube/TTK Prestige]