Talking about the American Music Awards 2013, host rapper Pitbull had very confidently said, "I hope you got that delay button ready; we're going to have a lot of fun."
Although the show seemed much sober as compared to the other recent award shows, it did have its 'moments'. And a CNN report rounds up the top five of them:
1. Ariana Grande's Breakout Moment
Grande, 20, who is best known for her role as lovable ditz Cat Valentine on Nickelodeon's Victorious and spinoff Sam & Cat, has just barely started her official solo music career with the August release of her debut album Yours Truly. And Still, she managed to capture the AMAs audience single-handedly with a mesmerizing rendition of her song Tattooed Heart as well as score the night's New Artist of the Year award, reports Yahoo Music. Take a look at her classy performance:
2. Lady Gaga and R. Kelly Do What They Want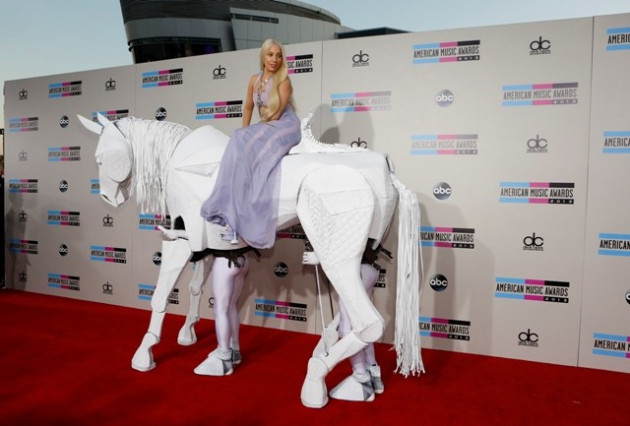 As if Gaga arriving to the AMAs on horseback wasn't her biggest shocker of the night, her insane duet with R. Kelly was bang on.
Playing the Marilyn to R. Kelly's "President Kelly," Gaga answered a phone call from her collaborating partner and that's when things got sexy. The fake Oval Office quickly transformed into a dance floor, which Gaga and her back-up dancers promptly tore up.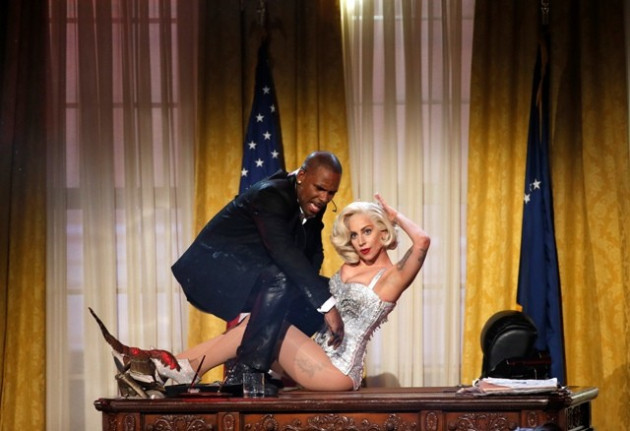 3. Miley Cyrus And Her Weeping Cat
The only duet that received more attention at this year's American Music Awards than Lady Gaga and R. Kelly's was Miley, in a kitty-printed bikini, singing Wrecking Ball with a lip-synching, weeping (diamond-like tears?), animatronic space-cat.
4. Rihanna's Mom Presents Her With an Award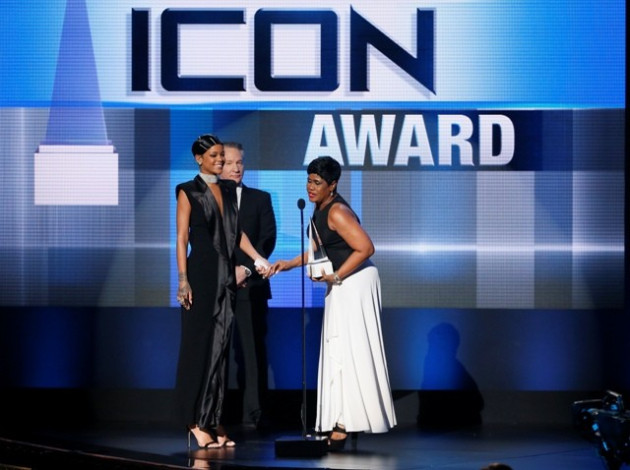 Monica Fenty couldn't have been prouder taking to the stage to give her daughter Rihanna the first-ever Icon Award.
"Rihanna, I'm so proud of you tonight," Fenty said. "I know the journey in your career has not always been an easy one, but tonight I applaud and admire you."
"My fans, I love you so much; you have no idea," Rihanna said. "I can't believe at 25, I am holding an Icon Award!"
5. Jennifer Lopez Pays Tribute to Celia Cruz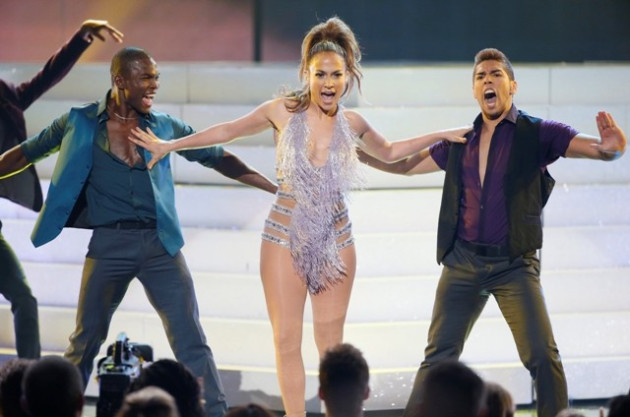 Jennifer Lopez seemed to embody the spirit of Cuban salsa queen Cruz, who died in 2003. For those who had forgotten that Lopez first got into the business as a dancer, she reminded fans as she also sang a medley of Spanish tunes made famous by Cruz.