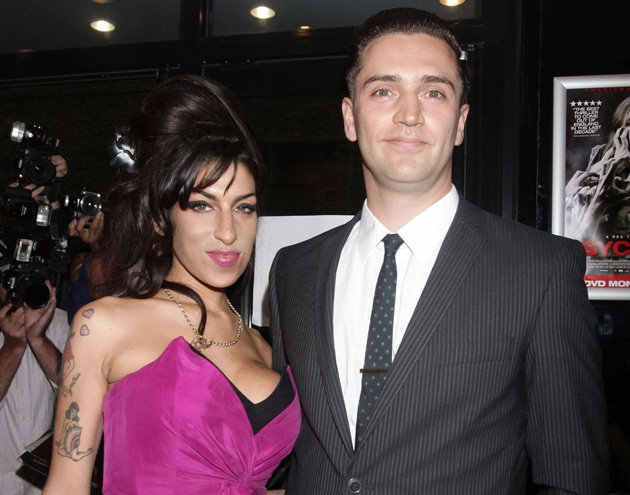 Amy Winehouse was secretly engaged to boyfriend Reg Traviss at the time of her death.
The soul singer reportedly agreed to marry the filmmaker after he gave her a diamond ring, and had vowed to put her wild lifestyle behind her reports The Independent.
A source told The Sun newspaper: "Reg asked Amy and of course she said 'Yes'. She loved him. She wanted nothing more than to be his wife and to start a family with him. She wanted to get rid of her demons so badly.
The newspaper claims that Winehouse "agreed to marry Reg without a moment's hesitation", as she was "desperate" to put her battle with drug and alcohol addiction behind her.
The singer's body was found on Saturday afternoon at her home in Camden, north London, with police saying her death at the age of 27 is "unexplained''.
In his eulogy at her funeral service at Edgwarebury Cemetery in north London, the elder Winehouse said the late star was "happier than she had been for years" at the time of her death and claimed she had beaten drug addiction a few years ago.
It would seem that Amy Winehouse's decision to get clean was largely down to her relationship, as the elder Winehouse also mentioned Reg in his speech at the 27-year olds funeral last week, saying:
"Amy found love with Reg. He helped her with her problems and Amy was looking forward to their future together. She was the happiest she has been for years."
Furthermore the source at The Sun also confirms: "She was planning her future with Reg and that was playing a huge part in her thinking. Amy was adamant about sorting herself out. Reg's proposal made her even more determined."
It is thought that Amy and Reg had planned to marry next year, withTraviss stating shortly after her deathon 23rd July: "She had been full of life. I've lost my darling who I loved very much."
A post-mortem examination into Amy Winehouse's death proved inconclusive and an inquest was opened and adjourned with no cause of death given. Police revealed they will have to wait up to four weeks for the results of toxicology tests to establish her cause of death.