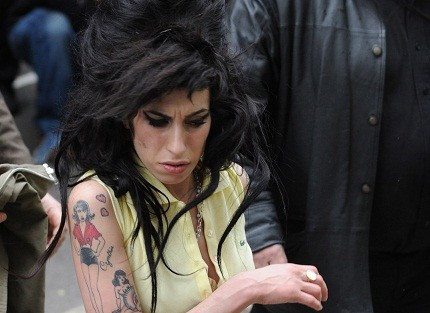 Amy Winehouse has cancelled her full European tour after a nightmare concert in Serbia persuaded her to call a break on her career for the foreseeable future. The concert in Serbia was part of a comeback tour for the British singing sensation but after being booed, heckled and jeered throughout the ninety minutes that she was on stage, Winehouse and her team have pulled the whole European Tour. Serbian media described the concert as "a scandal" and Blic daily called it "the worst in the history of Belgrade".
Her spokesman said today: "Amy Winehouse is withdrawing from all scheduled performances. "Everyone involved wishes to do everything they can to help her return to her best and she will be given as long as it takes for this to happen."
The reason given for the whole tour to be cancelled is that the singer needs time off to 'sort herself out' amid damaging reports that the singer has once again been taking drugs. Amy Winehouse told Newsbeat in October 2010 that she had been clean from drink and drugs for three years but with the cancellation of the whole European Tour and the reasoning given behind it, rumours are now circulating about the true reason for the cancellations.
She had been due to appear at Spain's BBK Live festival in Bilbao, Switzerland's Piazza Grande in Locarno, Italy's Lucca festival, Switzerland's Paleo Festival in Nyon, Nova Jazz and Blues Night in Wiesen, Austria, and Poland's Bydgoszcz Artpop Festival over the coming weeks.
Amy Winehouse and her team initially pulled out of two festival dates in Turkey on the 21st June and in Greece on the 22nd June but they have taken the decision to pull all of her upcoming gigs. Reports have been confirmed that Amy Winehouse spent a week in The Priory Clinic in London before the tour, and was said to be feeling confident about the concerts but news today will increase speculation that Winehouse may not be seen again performing for years.
Amy Winehouse won critical acclaim with her second album back in 2006, titled 'Back to Black.' She won five Grammy's and worldwide stardom but she has not released anything since and there is increased speculation that her show in Serbia may even be final appearance on stage.