Android 7 Nougat release date: When will the major new update will come to your phone
Schedule of when Android 7 Nougat will comes to phones from Samsung, LG, HTC, Huawei, BlackBerry and OnePlus.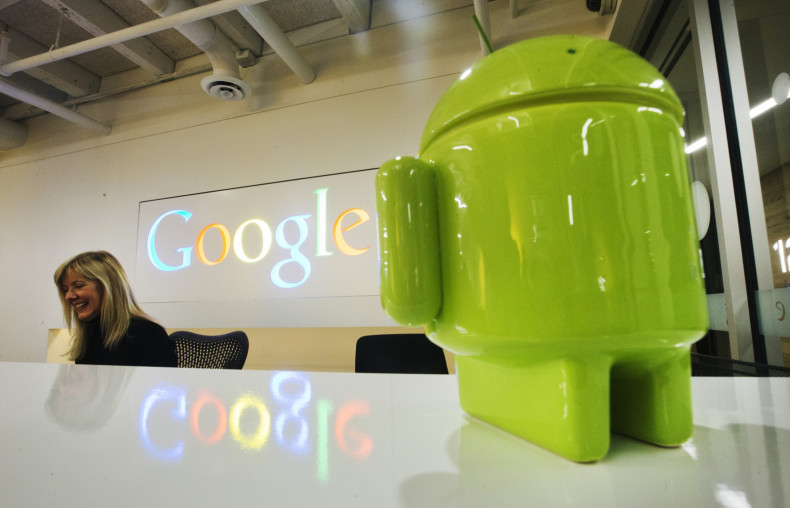 Google's annual update to Android for 2016 is called 7.0 Nougat and it is about to be available for everyone to download for free. The update is being pushed to Google Nexus smartphones and tablets right now, but owners of devices from Samsung, LG, HTC and other manufacturers will have to wait.
How long they will be waiting varies between manufacturers. Here, we have grouped every major manufacturer together so you can find out when you're likely to get the update to Nougat. The time you will have to wait is due to manufacturers and mobile networks both making modifications to Google's stock version of Android before it is distributed to customers.
Google Nexus devices
Google began rolling out Android Nougat to Nexus devices on 22 August and it will arrive on your phone or tablet as a notification "over the coming weeks". The Nexus 6, Nexus 5X and Nexus 6P will all receive Nougat, along with the Nexus 9 tablet, the Nexus Player and the Pixel C laptop. New Nexus handsets are expected from Google before the end of 2016, and these will come with Nougat out of the box.
Samsung
The bad news for Samsung users is that you could be in for a wait. While Android 5 Lollipop started appearing a month after it was released by Google two years ago, 2015's Android 6 Marshmallow was still arriving in March 2016. All recent Samsung handsets and tablets are expected to receive the update.
HTC
HTC users are also likely in for a long wait, but at least there is a more concrete time frame here. As with previous years, HTC has promised it will provide Android 7 Nougat to customers within 90 days of launch, which this year was 22 August. This means by 20 November, every eligible HTC should have had the Nougat update pushed to it. HTC says the 10, One A9 and One M9 will receive the new software.
HTC released the following statement on 25 August: "We're excited to receive final shipping Android 7.0 Nougat software from Google. We expect the update to begin rolling out to the unlocked HTC 10 in Q4, followed by unlocked HTC One M9, unlocked HTC One A9, and carrier versions of these devices."
Sony
Sony is expected to be one of the slowest manufacturers to bring Android Nougat to its handsets. Marshmallow was released by Google in October 2015, but didn't begin hitting Sony phones until March 2016 and even now, at the time of writing in August, some older handsets are still waiting. As a result, we don't expect to see Nougat on Sony phones until around February 2017.
Sony says Android Nougat will be coming to the following Xperia devices: Z3+, Z4 Tablet, Z5, Z5 Compact, X, XA, XA Ultra, and X Performance. The Xperia Z3 and Z3 Tablet Compact, just two years old, are notable exceptions.
Huawei
Huawei doesn't make any such promises, but it also isn't known to hang around too long. Last year, the company launched the Mate 8 smartphone in November and that came with the latest Android pre-installed. A new Mate 9 phone, expected to be shown at the IFA technology show in September and released before Christmas, could well be Huawei's first Nougat handset. As for current and older handsets like the Huawei P8 and P9, these should receive Nougat in late 2016 or early 2017.
LG
The LG V20 will be the first non-nexus handset to run Android Nougat from new when it launches on 6 September. Following this, we expect the company to bring the update to other handsets relatively quickly, as it did with Marshmallow last year, which began rolling out in October and reached Europe by November.
If LG follows a similar trajectory with Nougat, then plenty of customers will get the update before the end of 2016. However, those using older handsets may have to wait until early next year.
Motorola
Because Motorola doesn't do much to modify Google's software, Android updates come to its phones more quickly. Marshmallow began arriving in December 2015, just two months after it was released by Google, so this year we can expect Nougat to be ready by October.
BlackBerry
The newest player in the Android market, BlackBerry took a whole six months to bring the Marshmallow update to its first Android phone, the Priv. We can only hope the company speeds things up for the newly launched DTEK50.
BlackBerry is rumoured to be releasing two new Android handsets in early 2017; hopefully these will come with Nougat out of the box.
OnePlus
Finally, Chinese phone maker OnePlus is expected to be the last manufacturer to embrace Nougat. Despite Marshmallow leaving Google in October 2015, it didn't arrive on the OnePlus 2 until June 2016, a full eight months later. With that as a yardstick, Android 7 might not land until April.