Apple ResearchKit turns your iPhone into a disease diagnosis tool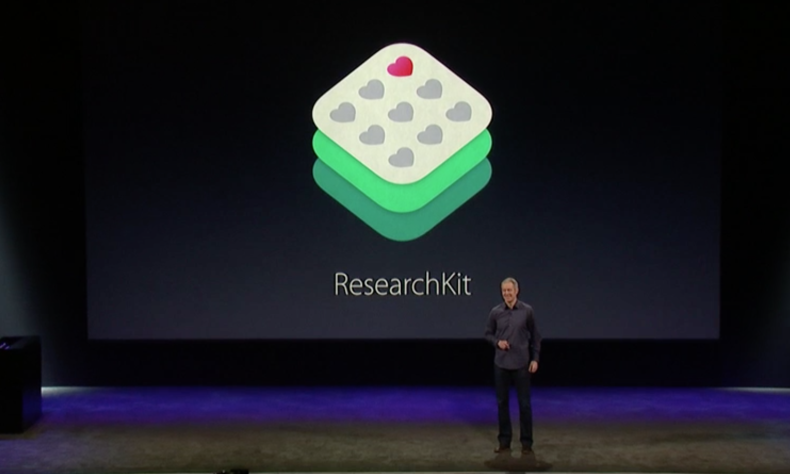 Apple has announced ResearchKit, a tool for creating applications which use the iPhone's many sensors to diagnose and monitor diseases like Parkinson's, Asthma, and diabetes.
Revealed at the Spring Forward media event in San Francisco, ResearchKit will be open source and lets developers use the iPhone movement sensors, microphone and more to help gather medical data on patients.
Examples shown by Apple including using the microphone for analysing speech issues which can be used to diagnose Parkinson's; another example saw a user tapping on the screen in a test to diagnose hand tremors. ResearchKit can also use an iPhone's accelerometer and gyroscope to analyse a patients walking gait.
Apple said the first five applications will be available to download now, while ResearchKit will be free to download from April. The company is working with a host of medical research companies, as well as Oxford University, to help come up with new uses for the iPhone's sensors.
The iPhone maker also used the press event to announce an all-new MacBook, which has a 12in Retina screen, is thinner than the current MacBook Air, and is available in gold.
More to follow...