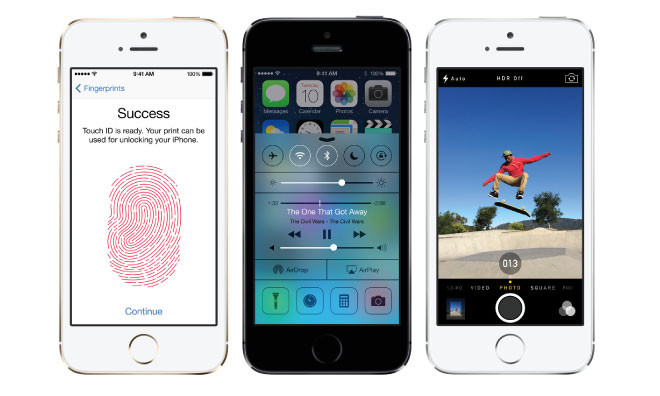 April Fools Day has now gained prominence in the world of technology, with a majority of pranks being pulled upon unsuspecting victims through their digital devices. Here are six ways to prank a friend who owns an smartphone.
1) Autocorrect Everything (iPhone Specific)
This prank is sure to bring out pure rage from your friends and it will result in a series of awkward text conversations on their iPhones.
Enter general settings on the target's iPhone, select the Keyboard area and scroll down to the bottom until you find Add New Shortcut.
Create a new autocorrect word or phrase. The iPhone will try to use this word every time your friend types a common word. Try mixing up verbs and adjectives for best results.
2) Insensitive Touch Screen Prank (iPhone Specific)
This prank is one that will take a while to set up. You will have to keep your friend or victim away from the handset for at least 15 minutes or so.
Snap a screenshot of your friend's current home screen and make that image his wallpaper. After this, take all his icons on the home screen and put them away in a seperate folder on another screen. Now when he or she tried to use the homescreen or click icons on it, the screen will seem to be unresponsive.
3) Contact Switching
Get some alone-time on the target's smartphone and start switching up contacts as you see fit. Swap his mother's phone number with his best friend's, his boss's phone number with his significant other and so on.
4) iPhoneception (iPhone Specific)
There is a very good chance that the owner of this iPhone will refuse to be friends with you after this prank has been pulled. Open up his mobile browser, open the iPhoneception site and pick one of the many animations. Make a homepage bookmark and then open up the animation.
The result? When your friend unlocks his phone and tries to use it, his app icons will explode on screen and make a mess of things.
5) Lock Down (iPhone Specific)
Another prank that will require a few minutes with the victim's phone.
Enter the Accessibility menu and turn on "Guided Access". After this, enter any app that you want to lock the victim into. Following this, click the home button thrice to enable Guided Access. This will in turn prevent the user from stopping the app or exiting to the home screen. The victim will be asked to enter a passcode without which he won't be able to exit the app that he's been locked into. While this prank is quite mean, it can be even more effective when used with music apps like Spotify. Turn the volume to max, hit play, then use Guided Access to block the areas of the screen that have the controls.
The result? Volume can't be turned down. the iPhone can't be put into silent mode. You can't turn it off. Use the prank in a public place to create a scene.