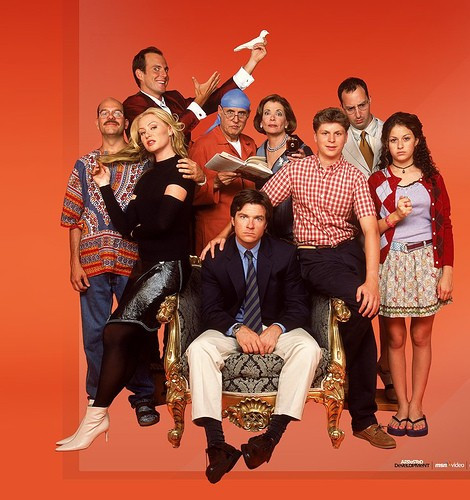 Arrested Development will return to TV with a mini-series of new episodes which will lead into a movie, it has been confirmed.
The critically acclaimed comedy, which ran for three series and finished in 2006, will film nine or ten new episodes before production for a feature-length film gets under way.
Series creator Mitchell Hurwirz announced the news at an Arrested Development reunion at the New Yorker Festival at the weekend.
Despite the shows huge critical acclaim, which also won six Emmy awards and a Golden Globe, the show was widely ignored by the wider public and Fox eventually cancelled the show because of perpetual poor ratings. It has since gained a huge cult following.
The extended cast features a host of well-known actors and actresses, including Will Arnett, Michael Cera, Portia de Rossi, David Cross and Tony Hale and Jason Bateman.
There is no network yet attached for the TV episodes, and no definite time frame yet for the new episodes or movie, though Bateman tweeted after the event that early in 2013 is a possible release date for both.
Hurwitz said he and executive producer Ron Howard, who served as the narrator for all 53 episodes of the sitcom, "had been talking about this for ages and trying to get this going."
"Just creatively, I have been working on the screenplay [for a movie] for a long time and found that as time went by, there was so much more to the story," Hurwitz said.
"In fact, where everyone's been for five years became a big part of the story. So in working on the screenplay, I found even if I just gave five minutes per character to that back story, we were halfway through the movie before the characters got together.
"We're trying to do a limited-run series into the movie. We're basically hoping to do nine or 10 episodes, with almost one character per episode."
Rumours of an Arrested Development film have constantly persisted since the show went off air in 2006, with reports suggesting getting the entire cast together being the main problem for the delay.