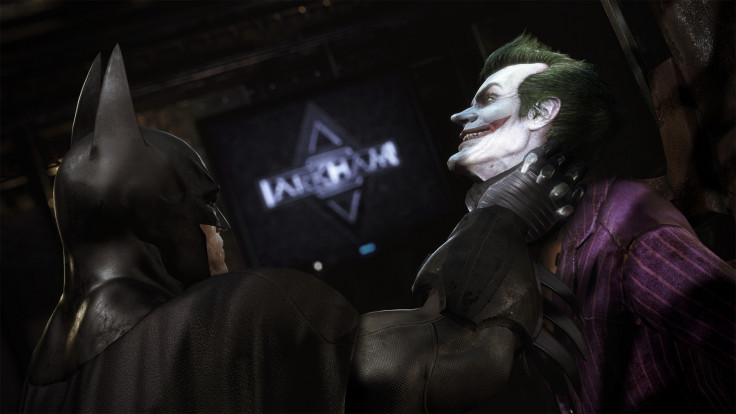 Warners has announced that the Batman: Return to Arkham remaster collection for PS4 and Xbox One will miss its 29 July release date. The collection – which bundles together Batman: Arkham Asylum and Batman: Arkham City – now lies in launch limbo, as the publisher stated that a new date will only be revealed when it is "sure the game will be ready".
The delay for the remasters of Rocksteady Studios' Bat-classics – originally released on PC, Xbox 360 and PS3 – was announced on the Warner Bros official forum by staff member Steve Grayson, with Grayson citing the need for "additional time to deliver a polished Batman Arkham game experience."
"After reviewing the progress of the project, the team at WB Games has decided to delay the release of Batman: Return to Arkham to give the team at Virtuous Games additional time to deliver a polished Batman Arkham game experience," wrote Grayson.
"We do not have a release date yet and will be sure to communicate that once we are sure the game will be ready. We know this is disappointing news, but we feel the extra time will allow the team to create the best gaming experience for our fans."
While the tone of the update is less than encouraging – especially after the last Arkham outing, Batman: Arkham Knight, was notoriously plagued by technical issues for its PC release – it is worth noting that Virtuous Games has previously worked on the widely praised current-gen remasters of Final Fantasy 10 / 10-2 and Quantic Dream's Heavy Rain.
Virtuous' revamp of the Arkham games is being adapted to run in Unreal Engine 4 and will feature "improved graphics, as well as upgraded models, environments, lighting, effects and shaders." The Return to Arkham package will also include all of the DLC that followed their original releases.
The 'best Batman games ever made' both star Kevin Conroy as the voice of the Batman and Mark Hamill who delivers a deliciously sinister performance as the Caped Crusader's anarchic arch-nemesis, the Joker.
Arkham Asylum sees the Clown Prince of Crime take control of the titular mad-house, while its sequel Arkham City raises the stakes, as the streets of Gotham are overrun with criminal gangs in a prison-city overseen by the sinister scientist supervillian, Hugo Strange.
With development duties falling to another studio, the games' original developer Rocksteady Studios is instead working on another title featuring the DC Comics hero, Batman: Arkham VR. The PlayStation VR-exclusive title hopes to offer a "virtual reality experience that allows fans to Be the Batman like never before."
Batman: Arkham VR is currently pencilled in for an October 2016 release for the PS4 and Sony's PSVR headset.